Statoil has awarded Lloyd's Register Energy's consulting business a contract to perform a risk and emergency preparedness analysis for the Hywind Scotland pilot park project.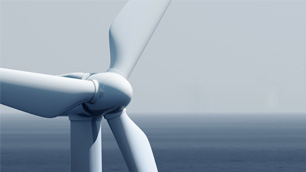 "We are delighted to support Statoil with our risk management and hazard expertise in this industry-leading project," says Arve Sandve, Business Development Manager at Lloyd's Register Consulting. The Norwegian international energy company plans to build the first floating wind farm off the Scottish coast. The park will be located near Buchan Deep, approx. 25-30 km off the coast of Peterhead in Aberdeenshire, UK.
"The type of expertise we are providing in to this project builds on similar work performed for Statoil during their previous Hywind Demo, Sheringham Shoal and Dudgeon wind farm projects," says Sandve. Lloyd's Register will identify and characterize all risks at both facility and area levels, and quantify the risk level for people and assets. Further to that, an emergency preparedness analysis will determine the response capabilities necessary.
Hywind Scotland is a 30 MW pilot project which will consist of five, 6 MW floating turbines operating in waters exceeding 100m of depth, and will help to demonstrate how cost efficiencies can be achieved and at low risk for large scale commercial wind parks.
Floating wind represents a new and significant renewable energy source that will complement an existing and expanding array of alternative energy projects across the UK and in Europe. It is one of the most exciting growth areas in the energy market.
So far, the offshore wind industry has been using a fixed platform design for wind turbines where the base is embedded in the seabed. Many coastlines drop off steeply and as water depth increases, so does the cost of installation. Areas where the water depth is more than 100 meters have not been able to benefit from offshore wind energy, faced with complex challenges of turbine movement generated by waves and wind.
Statoil's pilot project is expected to demonstrate the feasibility of multiple floating wind turbines in a region that has optimal wind conditions and a strong supply chain.