LR has approved the 200th cargo carrying unit design type for OEG Offshore, marking five years of collaboration between the two global firms. OEG now has the widest range of current LR approved CCU designs.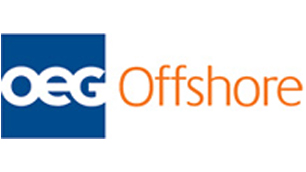 "Lloyd's Register Energy is determined to provide industry with the best inspection and certification services -- OEG Offshore is no exception," said Melvin Zhang, VP of Lloyd's Register Container & Crane Inspection Services. "This latest certification proves that the close relationship with OEG Offshore combined with the technical strength of our teams, provides the necessary confidence and assurance for OEG's global operations."
Daniel Lim, OEG's Group Asset Director said: "By achieving this significant milestone we have done what we do best, provide high quality, industry-certified customer-driven container and cargo carrying solutions. Our full range of standard and bespoke units leads the way to protect and transport customer assets safely to their offshore installation from our network of over 25 bases located around the world.
Pictured left to right: Daniel Lim, OEG Group Asset Director and Fred Feng, Area Manager of Southern China, Lloyd's Register Energy Container and Crane Inspection Services
Design type 200 was certified according to the Lloyd's Register Container Certification Scheme (LRCCS), which ensures that containers meet all the required international regulations. For offshore containers in particular, the requirements for design appraisal, inspection and certification are stringent.
"Design type 200 is a specialised 12ft cargo basket built for a leading subsea contractor across their global operations. We undertook the complete design, manufacture and delivery to their European depot as a turnkey service within a short lead time," Lim continued. "Our designs now cover a variety of basket sizes from 4ft through to 75ft as well as containers, open tops, half heights and other products. With over 17,500 CCUs built to support our global customer base, we are committed to continuing to provide a high level of quality, safety and design across our range."
OEG Offshore's fleet of containers, baskets, tanks, waste units and A60 cabins are available across Europe, the Americas, Africa, Middle East, Caspian, Asia Pacific and Australia. OEG offers the same varied range of equipment for sale as well as rental, alongside a bespoke design and manufacture service.
For more information please contact jason.knights@lr.org, Global Communications Manager.