LR Energy, together with Lightbridge Corporation, has won a contract to support the FANR internal inspection team, to provide construction oversight and related technical services for a new generation of nuclear power plant in the UAE.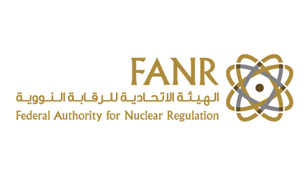 Lloyd's Register Energy will be supporting FANR for several years on a series of work packages designed around project management, construction inspection and oversight services. These include design verification, inspection plans, quality assurance, and vendor inspection during site construction, installation and commissioning.
FANR is the independent government body charged with regulating and licensing nuclear activities in the UAE. The projects are expected to contribute to multi-billion pound investments in the country's power infrastructure.
Lloyd's Register Energy's Nuclear Vice-President, Mamdouh El-Shanawany, said: "This contract with FANR underlines our aspiration to become a leading nuclear safety Technical Support Organisation (TSO), and it demonstrates real momentum towards how nuclear safety can be managed and controlled in the nuclear sector."
El-Shanawany highlighted: "Safety and quality is the number one priority for FANR; I am confident we will continue to progress our work in the Middle East as we support the Regulator in the UAE on its primary work packages. The signing of this contract also highlights our commitment to working with leading authorities and operators worldwide who are embarking on a new generation of nuclear power."
The contract is a major milestone for Lloyd's Register Energy's nuclear ambitions to be recognised globally with the capability of acting on behalf of regulators as an independent Technical Safety Organisation and on one of the latest nuclear new build programmes worldwide. The work will be important in helping FANR continue its planning and preparation for the planned commissioning of the UAE's first nuclear power plant by 2017.
Recently, Lloyd's Register Energy won a significant contract to support the South Korean nuclear industry's commitment to best-practice, safety and risk management. Under this two-year agreement, Lloyd's Register Energy will provide Korea Hydro & Nuclear Power Co., Ltd., (KHNP) with independent verification services to assess their nuclear safety equipment. Lloyd's Register Energy is also the only third-party inspection agency able to certify to the Korea Electric Power Industry Code (KEPIC) SN (Nuclear Structure) code and is approved to certify to the KEPIC MN (Nuclear Mechanical Components) code.
Nick Nooren, Area Manager of Lloyd's Register Energy's Middle East and Africa business, said: "To be selected as the advisor to FANR is testament to the success of our long standing operation in the Middle East and our relationship with regulators, operators and suppliers within the nuclear sector globally. We look forward to combining our global technical safety and risk management expertise and our local presence in the collaborative development of a sustainable and safe nuclear power base in the UAE."
For more information, please contact jason.knights@lr.org.