Lloyd's Register (LR), a leading global provider of engineering and technology-centric professional services, has appointed Jay Borkland to its global team of renewable energy experts.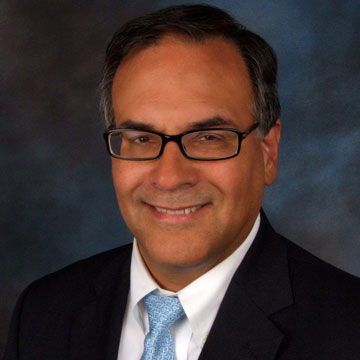 Borkland, a native Bostonian, will be based at the company's Boston office working alongside Dr Carolyn Heeps who joined LR earlier this year.
Borkland has been instrumental to the growth of the nascent US offshore wind sector, leveraging his 35 years experience in onshore and offshore renewables, geoengineering, geophysics, environmental and marine science and port infrastructure. He has worked globally on some of the most complex engineering challenges, including Boston's Central Artery project; the New Bedford Harbor Superfund Site; the NSF Antarctic Icebreaker RV Nathaniel B. Palmer; trans-oceanic cables in the Asia-Pacific; and the President's Rebuild-by-Design competition following hurricane Sandy, to name a few.
He led the design team for America's first purpose-built Offshore Wind marine terminal in New Bedford, MA, and has acted as liaison within the U.S. and European supply chain to the OSW industry, conducting detailed in-country research of the European OSW industry infrastructure in Germany, Denmark, and the U.K. He has undertaken OSW Port Analysis and Assessment studies for a number of States on the east coast of the U.S. including the OSW Ports & Infrastructure Assessment for MA.
Dr Carolyn Heeps, Head of Renewables, North America says: "I am delighted that Jay has joined our Renewables Team as a senior engineer and specialist in offshore wind. His career and track record demonstrates not only his exceptional technical ability, sector knowledge and reputation, but also his passionate desire to advance the growth of clean energy.
"It's the perfect fit because LR is deeply committed to the transition to the low carbon economy and technology, and the US offshore wind market is one that can make a dramatic difference. With Jay on board, working alongside LR's established team of renewables experts, we can amplify our support to US offshore wind projects and accelerate the sustainable development of the sector."
Borkland will be delivering a range of consultancy and technical services including developer and supply chain assistance with U.S. strategy development, planning, infrastructure, port, and logistics support for offshore projects, consent and permitting activities, stakeholder engagement, site characterization, vessel and shipping logistics, project implementation, installation support, project optimization, and long-term maintenance support.
Committed to LR's approach, Borkland comments: "I'm delighted to be part of LR, a company that has a strong pedigree built on centuries of experience supporting critical infrastructure to protect assets, people and the environment. Working with LR to drive forward the US offshore wind sector through innovation and new technologies provides an exciting opportunity."
Borkland is an Associate Research Professor at Tufts University in Boston and part of the Tufts team in the Massachusetts Research Partnership for the advancement of U.S. offshore wind research and standards. He is also a board Member of the Business Network for Offshore Wind.