The ITF is a not for profit organisation,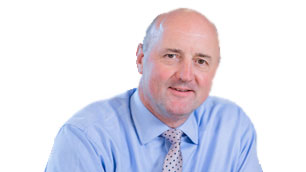 driving technology development and collaboration within the oil and gas industry. Operating across the world, the ITF works with its members, the technology development community and government bodies to tackle specific regional issues, as well as defining areas of technology need from a global perspective, bringing forward collaborative funding for research and development projects that address shared technology challenges.
Last year, LR Energy became the first certification authority to join the organisation, providing an alternative perspective to the advancements of technology and research from both an energy and marine viewpoint. ITF's business philosophy is aligned with that of our business, holding a charitable status and having a focus on the impact technology and innovation can bring to the industry.
Following his appointment as ITF chairman, John commented: "I am honoured to be joining the board of ITF at such a critical time for the energy industry. How the sector creates new technologies and innovations is key to global economic development. I look forward to ensuring that ITF continues to play a fundamental role in helping to advance the implementation of new technologies within the energy sector."
Dr Patrick O'Brien, CEO of ITF, added: "John's wealth of knowledge will ensure that we continue to develop ITF as the global choice for facilitating collaborative technology innovation and deployment in oil and gas and related energy industries."
John's appointment as ITF chairman supports the leadership position that Lloyd's Register Energy is taking within the global energy sector. You can find out more about our technology leadership here.
To learn more about ITF, please visit: www.itfenergy.com