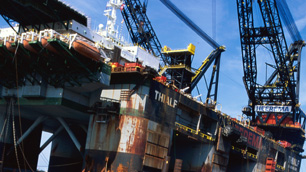 The oil and gas industry is currently faced with the challenge of maximising economic recovery in a low oil price, high operating cost environment, whilst managing the effects of ageing assets and equipment operating well beyond their original design life.
Our complimentary white paper evaluates if aging assets and associated equipment are economic to operate and identifies how operators can maximise the value of their assets at late life and those embarking on cessation of production. The paper covers:
The new focus on late life

Identifying critical assets and equipment

Risk profiling

Realignment of operating models

Simplification and standardisation

Technology

Industry collaboration
The white paper summarises key insights from discussion of the challenges and solutions relating to mature and late life asset management, at a recent executive briefing event for industry leaders held in Aberdeen by Lloyd's Register Asset Integrity division.