Safety critical advice to operators on shale and unconventional oil and gas exploration is essential to reflect the increasing need to demonstrate good standards of safety, environmental and asset management.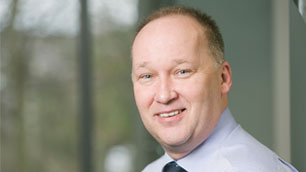 Following the recent announcement that North Yorkshire County Council's planning committee approved shale gas exploration plans at a site near Kirby Misperton in Yorkshire, UK, the safety of operations is critical to ensure confidence in the industry. "There is always the question on whether a country does or does not need shale gas as part of its energy security policy," says Steve Gilbert, Vice-President of LR Senergy, a company of Lloyd's Register - a leading provider of integrity, compliance and specialist risk consulting services to the energy industry.
"The future of unconventional gas and oil needs to be looked at in terms of the big picture. The world faces major challenges from energy security, energy poverty and global warming. The UK is not alone on this and there is no single answer to tackling these issues," says Gilbert. "Unconventional energy could have a role to play, but the question ahead is whether the associated safety implications and operational risks for each individual fracking facility are acceptable. This is as much a socio-political question as a technical one." In upcoming energy sources, the expectations of operators vary. For many of them, compliance with international standards is still often optional; and, for the most part, legislation remains prescriptive. But that is changing as local energy operators look to become competitive in the global markets.
Lloyd's Register has reinforced the need for stakeholders involved in the extraction of unconventional gas to demonstrate good standards of safety, environmental and asset management. "The public are naturally concerned but if operators get this right from the outset," says Gilbert, "public perception could mean that unconventional gas has a place in the energy mix as energy security requirements become more important."
Gilbert highlights that if it is the decision that the UK needs shale gas to be part of its energy mix, it is important to know that the UK has a highly regulated oil and gas industry.
"The UK oil and gas industry has one of the world's most robust regulated regimes so any decision should be made in the knowledge that the UK can exploit its shale gas resources in a safe and responsible manner." Lloyd's Register has a responsibility to help ensure that all of its customers have the technical support and risk guidance they need to extract new energy sources safely, responsibly and efficiently.
"We are best placed to advise operators and regulators in this area of the energy mix because of our domain expertise on fracture studies, well integrity and exploration of unconventional hydrocarbons, and we are closely monitoring the latest developments here in the UK too," says Gilbert.
"It's our job to state facts, assess risks and identify areas of improvement. With all of our customers, it's in our best interest and theirs to be transparent and work together to protect people, property and the environment."
A new standardised global risk management approach is in development to help operators anywhere in the world conform to what is deemed best industry practice, and Lloyd's Register is helping to develop this assurance, verification and examination framework from collaboration with industry stakeholders as well as a review of existing practices and guidelines. While recommendations and guidelines are available to industry, a complete risk management global assessment framework at every stage of the life cycle has not existed for unconventional oil and gas.
"We are already providing risk management expertise to companies operating in shale and unconventional gas exploration and production in the US, Australia, the Middle East, Pakistan, Poland, France and in the UK," says Dr. Iain Morrison, Vice-President Technical at LR Senergy. Many countries have documented large resources of unconventional hydrocarbons, notably shale gas, but also shale oil and coal seam gas, and these volumes could play a significant role in the future energy supply – so the management and regulation of the extraction of shale gas and oil is a primary concern for operators and the community at large.
Morrison states, "It has to be regulated properly, but I don't think you'll find that it's any different than something like the nuclear industry from the point of view of regulation and management where in this sector proper controls are in place to minimize potential risk from operational or environmental hazards."
"That is why our aim is to work with governments and industry stakeholders across the world to develop the basis for a globally recognised standard for safe and sustainable shale gas extraction and supply," highlighted Morrison.
Lloyd's Register emphasises the discussion around unconventional gas and oil needs to be informed and factual to reassure the community at large.