The small country on the North Atlantic coast of South America is home to about 790,000 people and is mostly covered by rainforest. However, recent offshore oil and gas finds promise to transform lives and LR is focusing on local support to maximise the potential benefits for locals through training, support for local service and supply firms, as trusted advisors with unmatched experience in other developing regions.
Patrick Ribeiro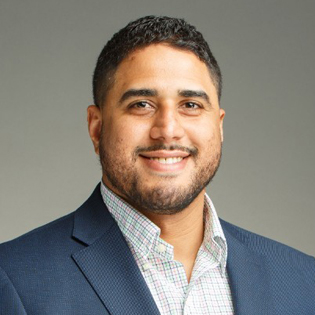 was selected for the role about a year ago after LR acknowledged the pressing requirement for supporting the development of local companies seeking a foothold in the dramatically expanding offshore sector.
Born in Houston, Ribeiro has lived in various locations, including a spell in Guyana itself some years ago. He has dual Brazil/US citizenship and has spent much of the last decade in Brazil. Now, he's spending a lot of time in Guyana.
He has recently hired LR's first Guyanese surveyor. The engineer has spent ten years working for the Coast Guard, the country's navy-equivalent, and already has deep offshore experience. But he is now extending his knowledge and experience further as a new member of the LR team.
The pace of Guyana's offshore expansion is dramatic. A second offshore oil production facility came on stream for ExxonMobil earlier this week and triples current production, pumping it to around 340,000 b/d. Meanwhile, a gas-to-shore pipeline should mean steep cuts in domestic electricity prices.
ExxonMobil and partner Hess Corp have made at least 20 significant discoveries amounting to more than 10bn barrels in the giant Starbroek Block, possibly requiring up to ten FPSOs. Unofficially, some experts believe the country's reserves could be at least double this.
Either way, Guyana is without question the new bright star in the offshore firmament. Not surprisingly, its offshore riches have caught the attention of other energy companies including China National Offshore Oil Corp, Canada's CGX Energy Inc and Frontera Energy Corp, and FPSO operator, SBM Offshore.
These companies are focusing on the substantial reserves lying offshore. But LR's ambitions are to support the country through what will inevitably be a dramatic transition ashore.
LR's experience in challenging locations will stand it in good stead. They include pipelines in Kazakhstan, a transformation of the energy grid in Cyprus, the classification, commissioning and oversight of floating energy units in various countries, and training and support systems in various parts of Africa.
Ribeiro is already well-connected locally and he believes that the country's Government wants robust systems and processes to be established so that local companies and subcontractors can play a key role in energy development. But apart from energy, the new-found wealth is likely to create demand for other sector development – local infrastructure, civil engineering, transport and logistics, procurement and supply, catering, and so on.
"We are focusing on building relationships with the Government, with local industry, and with the country's training establishments," Ribeiro said, "and we want to see the involvement of well-trained local people and major contributions from local service sectors. We are experts in greenfield locations, we specialise in knowledge transfer, and we hope to be the trusted advisor that can help Guyana to make the most of its fair and just rewards."