The Danish Royal Yacht DANNEBROG has entered LR classifcation. Danish Defence wished to have DANNEBROG, never previously in class, entered into a fixed survey classification scheme, and chose Lloyd's Register.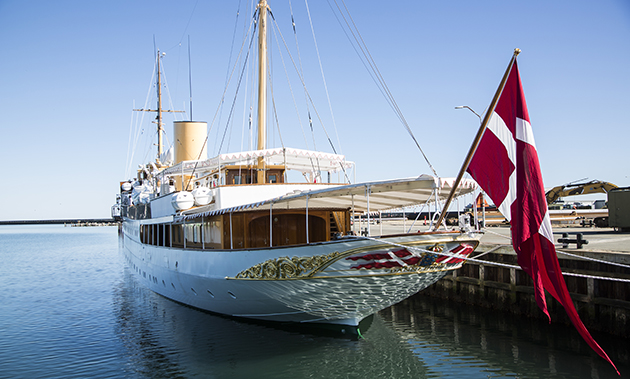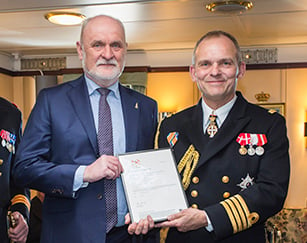 A ceremony to mark the entry into LR class took place on board DANNEBROG on April 12 2016. LR's Marine Client Manager, Flemming Kjeldsen (pictured left) and LR Senior Surveyor, Ole Back-Svendsen, presented the Entry into Classification Certificate to Captain of Her Majesty the Queen's Naval Household and Commanding Officer of The Royal Yacht, Captain (navy) Christian A. Nørgaard (pictured right).
The 78m DANNEBROG is a motor yacht with a cruising range of 3,600 nautical miles. Built in 1931-32 at the Naval Dockyard in Copenhagen, she serves as the official and private residence for the Danish Royal Couple and other members of the Royal Family when they are on official visits overseas or when on summer cruises in home waters. DANNEBROG has now travelled more than 400,000 nautical miles, visiting most ports in Denmark, Greenland and the Faroe Islands, and over the years also ports in the US and in Europe including the Mediterranean.

"We are very proud that Royal Danish Navy has chosen LR to class this very special, historical and beautiful ship," said Flemming Kjeldsen.
The ceremony took place on the same day as the Naval Ensign was hoisted and the yacht was officially under command again for the upcoming summer season.