New partnership will help shipowners and operators avoid less downtime and improve performance.
i4 Insight, creators of a platform that provides a single point of access for multiple data streams and applications offering a holistic view of fleet operations, is partnering with FNT at Sea Services to incorporate 'Condition Monitoring', a service that uses
advanced analytics and sensing data to predict machine reliability and prevent breakdowns, onto the i4 Insight platform. Together, Condition Monitoring and the i4 Insight platform provide an effective monitoring solution to help maritime companies realise greater operational efficiency and improved fleet performance.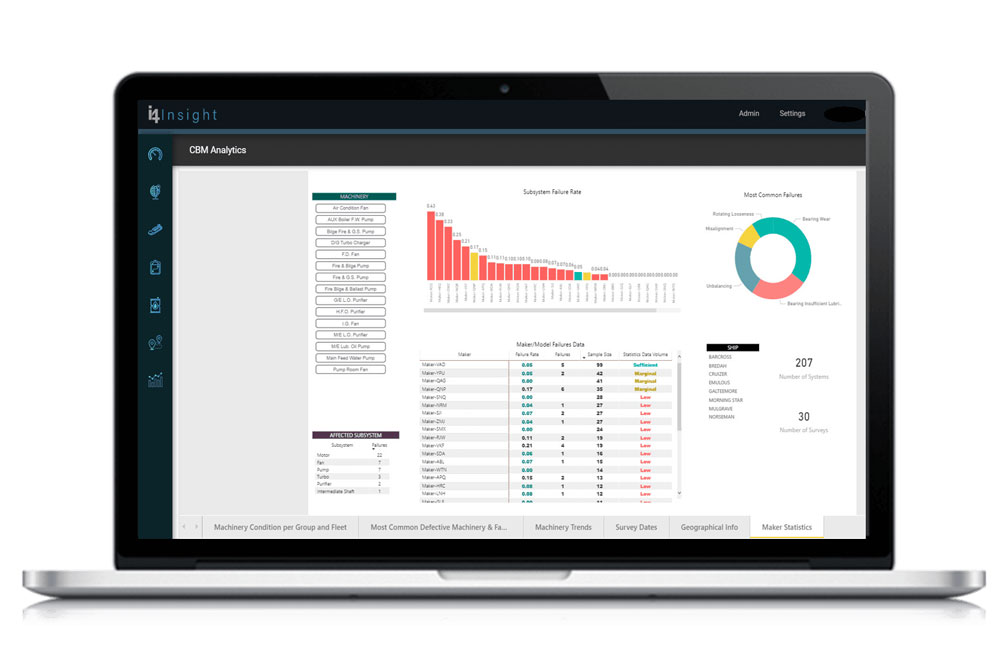 Condition Monitoring increases the availability and reliability of machinery while managing the risk of unpredictable breakdowns. It applies an extensive combination of advanced technologies to determine equipment condition and potentially predict equipment failure. Maritime organisations that use Condition Monitoring can experience less downtime, greater cost effectiveness of spare parts, and reduced overtime for responding to emergency breakdowns. FNT is a Class approved provider of condition monitoring services in the maritime industry worldwide.
Xenofon Nikolakopoulos, Managing Director of FNT at Sea Services said: "We believe that Condition Monitoring is the key element for any maintenance strategy in the future. Condition Monitoring provides the tools for more cost effective and efficient asset management. Working with i4 Insight and Lloyd's Register is a great opportunity to share our ideas and solutions with the maritime industry to move forward toward a more efficient digital future."
Joel Meltzner, Chief Executive Officer of i4 Insight, a Lloyd's Register company, said: "Partnership is an integral component of our success, and that is why we created the 'i4 Alliance', which comprises leading maritime industry partners across the globe.  We are excited to partner with FNT and offer Condition Monitoring as part of the i4 platform," continued Meltzner. "The ability to help maritime organisations better predict vessel reliability and prevent breakdowns is one more step toward our mission of ensuring a more sustainable shipping industry. Our goal is to provide an integrated set of products and services that help companies drive increased efficiency into their operations."