Revised pocket checklist app brings together all ships' checklists into one place.
LR and UK P&I Club have released a new and improved Port State Control (PSC) checklist app. The app helps ensure that ship personnel are trained in how to inspect, maintain and operate life-saving equipment, and that equipment is ready for use at all times. The app also includes a list of common deficiencies to ensure compliance with regulatory requirements and help reduce the risk of PSC detentions.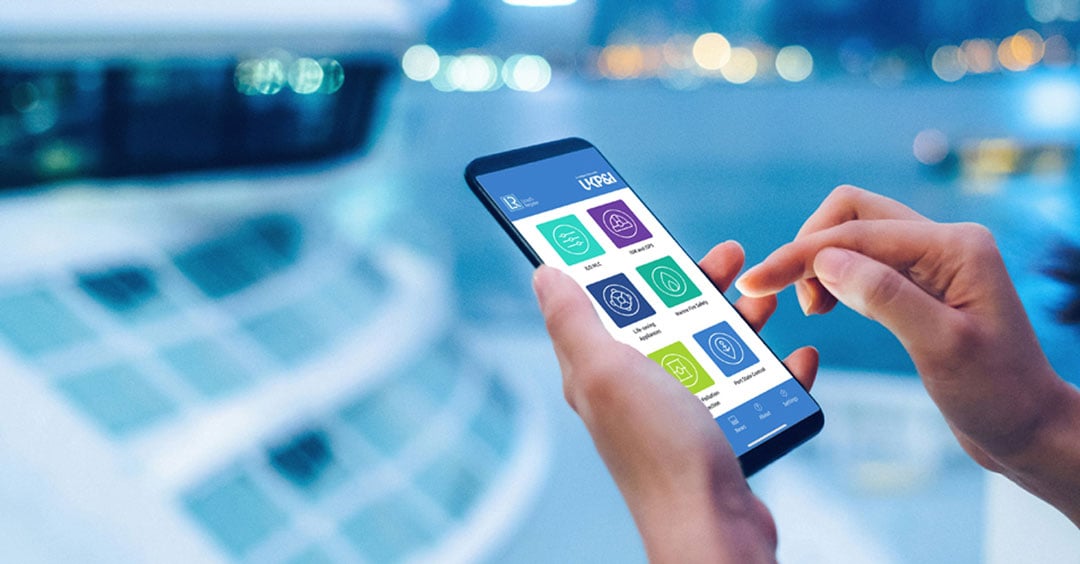 The full list of checklists featured include ILO MLC, ISM & ISPS, Life Saving Appliances, Marine Fire Safety, Marine Pollution Prevention and Port State Control into one, easy-to-use app. Checklists on the new and improved app are continuously updated to reflect new or amended legislation as it comes into force, so users remain up to date.
The app includes functionality that enable ships' crews and their managers to easily view necessary legislative and regulatory requirements, save multiple checklists, check-off completed activities, add essential notes, use the device camera to take images and has the ability to print and send files via email. The app is available to all shipowners and operators regardless of classification provider.
Previous versions of the apps, such as the ILO MLC and ISM & ISPS pocket checklists, have been downloaded more than 270,084 times, as well as featuring in Marine Insight's list of top 10 mobile apps for seafarers.
The PSC pocket checklist app is available now for free on iPhone, iPad and Android devices.
Mark Darley, LR's Marine and Offshore Director, commented: "The updated app developed by Lloyd's Register and UK P&I Club provides seafarers with the latest information on Port State Control deficiencies and the option of creating and publishing custom checklists in line with updates. This helps shipowners and operators in preparing their vessels for PSC inspections, ensuring compliance with the latest regulations and ultimately improving safety at sea."
Stuart Edmonston, Loss Prevention Director, UK P&I Club, says: "The PSC app was created to help crew identify the most common causes of ship deficiencies and associated detention and reduce occurrences. Its popularity with seafarers is evidenced by the impressive volume of downloads. The app's increased functionality and regular updates enable crew to conform to the latest regulations, record, learn and importantly help demonstrate to PSC officers that safety checks have been carried out properly on board and corrective actions implemented where required."