Platform offers an electronic alternative to hardcopy logbooks and unifies records used onboard
Lloyd's Register (LR) has awarded Statement of Compliance (SoC) certification to German marine engineering specialists MARSIG for its Searecs electronic record book. The platform offers an electronic alternative to hardcopy logbooks and unifies the extensive collection of documents used onboard a vessel into one logbook including bridge, engine, ballast water, oil and cargo records.
The Searecs platform merges Navigation, Automation, VDR (Voyage Data Records) and BAMS (Bridge Alert Management Systems) and can be used for detailed analytics such as vessel efficiency monitoring and evaluation of GHG (greenhouse gas) reduction measures. Entries in the electronic record books can be prefilled with sensor signals and appear in high quality, useable data with a reduction in data redundancies.
A crucial part of safety at sea for hundreds of years, logbooks are key to understanding a vessels' journey, its crew, equipment, maintenance and performance during a voyage. The move towards electronic logbooks has been embraced by regulators as a much more effective way of monitoring this crucial information. A number of major flag states accept the use of electronic alternatives for record keeping.
Markus Büsig, President, Lloyd's Register North Europe, said: "Lloyd's Register are pleased to award MARSIG's searecs TM platform with a Statement of Compliance certification. Providing ship operators, ship owners and ship managers with a unified digital logbook will help to enable us to build a solid foundation for maritime digitalisation and autonomy at sea, whilst reducing the workload of crew members by optimising data entry. LR is proud to be a part of this journey with MARSIG who continue to be a highly valued partner and we look forward to working together again in the future."
Dr. Dirk Dreissig, Managing Director, MARSIG, said: "For the approval process we needed an experienced reliable partner with a good reputation across all flag states and Lloyd's Register was our first choice. The approach to new legislations demands an open-minded cooperation. MARSIG have always had a good relationship with LR which continues to make us feel valued. We are very happy and thank all representatives for their professional support during the searecs approval process."
The Statement of Compliance follows an in-depth approval process that tested the technical and software aspects of the platform, the final certification has allowed MARSIG to receive further Flag State authorisation for searecs.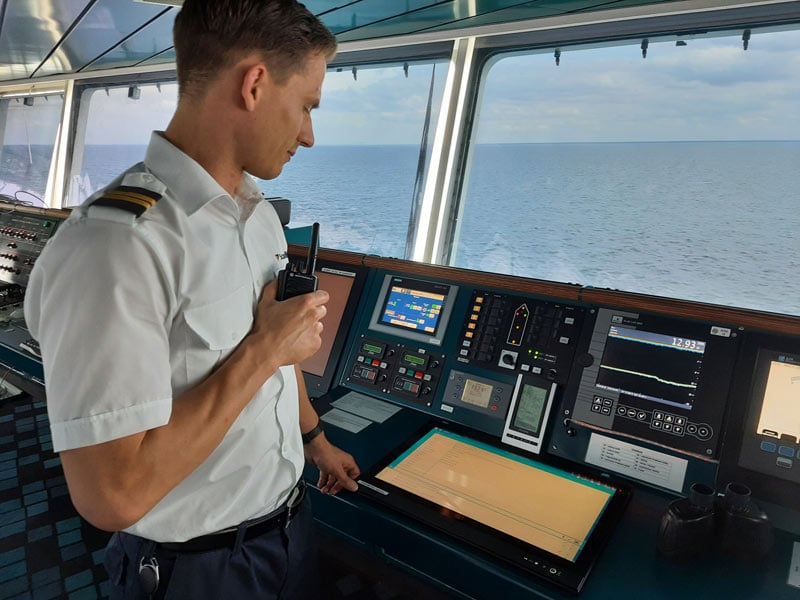 Searecs™ unifies bridge, engine, ballast water, oil and cargo records into a single electronic logbook