Lloyd's Register (LR) has been appointed as the classification society for Australia's Hunter Class Frigate Program, the largest surface ship project in the nation's defence history.
Through Hunter, BAE Systems Australia's shipbuilding business, ASC Shipbuilding, will deliver nine anti-submarine warfare frigates, known as the Hunter class, to the Royal Australian Navy.
ASC Shipbuilding recently awarded LR the contract to provide tailored Naval Classification and Certification Services for the Hunter program's prototyping phase, which is on track to cut steel in December.
Naval Classification and Certification Services will be delivered by the LR Australia team, who will ensure that the Hunter program meets Naval Classification and Certification requirements. The team will be co-located with ASC Shipbuilding employees at the state-of-the-art shipyard at Osborne, in South Australia.
David Lloyd, LR's Global Naval Business Director said: "We are delighted ASC Shipbuilding selected Lloyd's Register to provide Naval Classification and Certification services to the Hunter Class Frigate Program, an important component of Australia's continuous naval shipbuilding strategy. LR's support to ASC Shipbuilding in achieving Class accreditation for the Hunter program demonstrates our commitment to providing tailored, world-class assurance services to our defence industry partners and navies as well as unparalleled experience in supporting new naval construction and sustainment programs around the world."
"The capability of Australian businesses supplying the Hunter class program will grow through ASC Shipbuilding's application of Lloyd's Register Naval Classification and Certification services, enabling them to further develop robust shipbuilding, supply chain and quality control processes, not just for the Hunter program, but beyond" Lloyd continued.
This announcement follows the opening of LR's Naval Liaison Office in Sydney in April 2020, a dedicated facility aimed to increase our focused Naval client support with local navies, Departments of Defence and the wider defence industry in Australasia.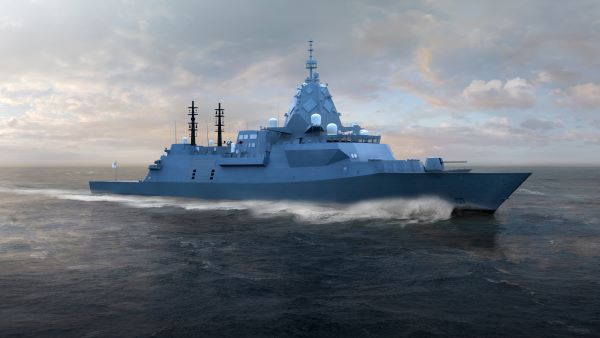 © 2020 ASC Shipbuilding Pty Ltd. All rights reserved.