First boxships to be built at COSCO Zhoushan.
LR recently signed a significant contract with COSCO Zhoushan Shipyard in China for the classification of seven new 3,600 teu container ships. Owned by Maersk Line, the vessels will be built to Danish Flag and have a length of 200 meters and a breadth of 35.2 meters.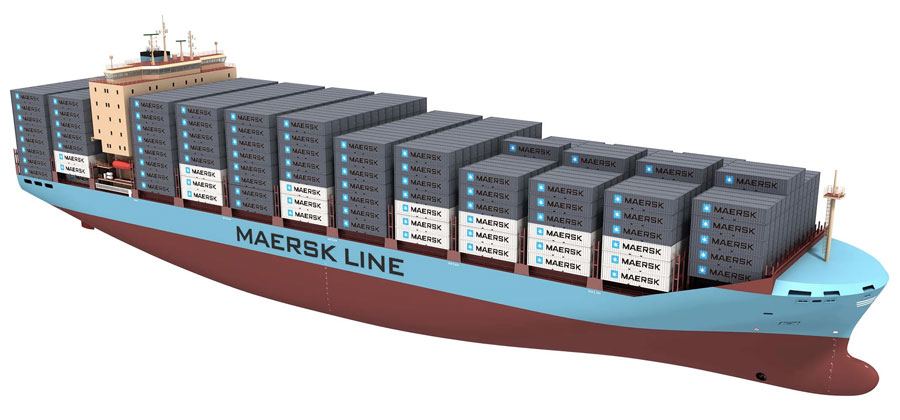 The ships will be built according to LR's Rules and Regulations and will have Ice Class 1A (Finnish-Swedish ice class) and delivery is planned to take place from April to November 2017. The design company is OMT (Odense Maritime Technology).
This is the first time in the shipyard's eleven year history that it will build container ships and the project gives LR opportunity to continue the long and successful co-operation with the shipyard.
The order is the first step in Maersk Line's recently announced investment programme. LR has worked intensively with Maersk over the past 16 months on this new construction project. The team has provided support in ECA compliance options, specification reviews and support during the contract negotiations with the shipyard.
Morten A. Jensen, Marine Client Manager, LR in Copenhagen, commented: "Lloyd's Register is excited to be part of this project and it confirms the good relationship between Maersk Line and the business development department in the Copenhagen office. The location of LR's office in the vicinity of Maersk's headquarters was a significant advantage and our ability to respond quickly was greatly appreciated by the client."
"The key to a successful project is to have excellent communication lines between Yard, Designer, Owner and, not least, Class. It is vital that all stakeholders have the required transparency in all processes affecting the quality of the vessel and certainly also the critical parts of the schedule. We have previously enjoyed such levels of co-operation with LR, and shall be looking forward to once again working together with them," said Head of Newbuilding at Maersk Line, Michael Heimann.
Qingchen Sun, Marketing Manager for LR Eastern China added: "We are very pleased that COSCO Zhoushan, in conjunction with owners, has chosen LR and we are looking forward to working closely together on this important project."