Former MPC managing director named President M&O North Europe.
Lloyd's Register has appointed Markus Büsig as its President Marine & Offshore (M&O) for North Europe commencing on January 1, 2020.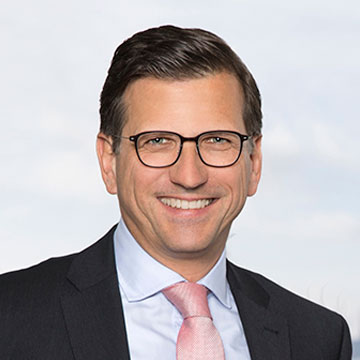 Markus Büsig, 52, joins from MPC Münchmeyer Petersen & Co. Group, Hamburg, an international firm focussed on the finance and management of maritime assets, where he led MPC Marine, a provider of marine technical and commercial services to the shipping and shipbuilding industry.
In his decade at MPC Group, Markus Büsig has successfully supported and restructured a number of companies during demanding market cycles, returning them to profitable and sustainable growth.
"Driving efficiencies has always been a key focus of my career and I have been exposed to a broad range of experience in different sectors of the shipping industry. This ties in extremely well with my keen interest in the new technologies and I look forward to working with my new colleagues to continue to grow LR's service offering," said Markus Büsig, adding: "Lloyd's Register is an icon of the industry and I am honoured and humbled to have been appointed to this role."
Lloyd's Register Marine and Offshore Director Nick Brown said: "I am delighted that Markus has agreed to lead the North Europe area for M&O. He has a wealth of experience across the shipping, offshore and naval sectors and will work closely with Thomas Aschert and the M&O leadership team."
Markus Büsig has more than 30 years' experience in the maritime industry. In addition to his tenure at MPC, he has worked at other leading companies including E.R. Schiffahrt and Reederei Nord. He will be based in Hamburg.