Paolo Massa will be based in Italy to grow business and strengthen ties with regional stakeholders.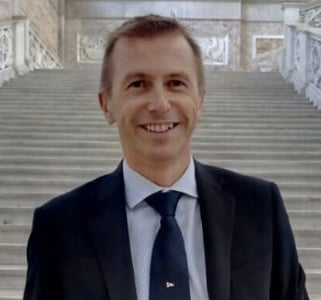 Paolo Massa has been appointed LR's Commercial Manager for South Europe. Massa joins LR following previous roles with Wartsila and Ecospray Technologies and succeeds Anthi Miliou, who will remain with LR to take the role of Head of Sales - In Service.
Massa will be based in Genoa, Italy, an area of strategic focus for LR, where the company plans to expand following its status as an RO (Recognised Organisation) to the Italian flag Admi
nistration, awarded in May 2019. Massa will manage all South European countries – Italy, Greece, Spain, France and Turkey, Israel and Cyprus.
As Commercial Manager, he will leverage his skills to work with LR's portfolio of existing clients and build new business opportunities, helping maritime stakeholders address the numerous challenges that the industry is facing. Massa's in-depth knowledge of the region's market, gained through many years in roles of increasing responsibility, is a valuable asset he brings to LR.
In welcoming Massa to LR, South Europe Regional Manager, Theodosis Stamatellos, commented: "Our latest appointment confirms our commitment on developing a truly differentiated maritime offering in the region. I'm sure Paolo will be our clients' trusted advisor and a point of reference for the Italian maritime community. LR is continuously investing in people, technologies and new services to better meet its clients' demands."
Paolo Massa added: "I am delighted to join LR and take this new, exciting challenge in a role with such a large scope. I look forward to contributing to LR's growth in the region and working with colleagues and clients in this critical period of change for the maritime sector."