Lloyd's Register has teamed up with a leading provider of maritime software, Hanseaticsoft, to help bring much needed efficiency to ship management processes.
Hanseaticsoft's innovative cloud-based ship management software Cloud Fleet Manager brings efficiency to shipping companies' process management, delivering reliable teamwork worldwide, digitalisation of vessel audits in real-time on tablet or smartphone and intuitive handling of all applications.

The shipping sector is subject to complex process management with numerous tasks arising both onshore and onboard vessels with multiple team involvement. Shipping companies are often confronted with the problem that information doesn't exist uniformly or is incomplete. This leads to even simple information processes taking up a lot of valuable time. Employees of shipping companies, external agencies and crews on the high seas need to work in an interconnected way to exchange data in real-time enabling the management of all processes efficiently and reliably. By offering a single, web-based source of information for all employees as well as the crews at sea and external partners, Cloud Fleet Manager not only ensures that everybody can work on reliable and consistent data but also extra work like the requesting and forwarding of information can be drastically reduced. The software suite comprises of more than 25 applications, among others: Purchase, Inspections & Audits, Schedule & Agents, Crewing, Charter, Risk Assessment and Maintenance.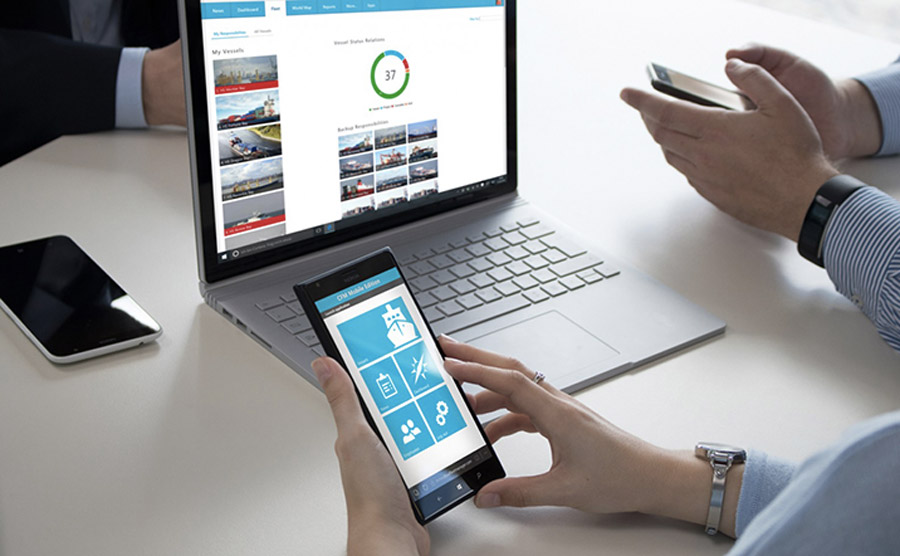 Cloud Fleet Manager offers shipping companies an intelligent and safe management and organisation solution. The system centralises data and makes it available for all involved parties in their browser, regardless of time or location. The interface of the cloud-based solution is designed to be easy-to-use and can be handled intuitively by every employee. Distinctive icons and colour coding support the clear design and help to flag urgent actions and to set priorities.

Alexander Buchmann, Managing Director of Hanseaticsoft GmbH: "The cloud is being embraced by some of the world's leading shipping companies who are taking advantage of increasingly affordable and accessible cloud platforms to implement smarter, faster and more effective processes. Having up-to-date and reliable information available in real time supports better decision making, helps companies reduce costs, increases the return on investment and drives economies of scale from a single ship to the fleet."

He continued: "Often for the first time, shipping company employees, external agencies and crews at sea can work collaboratively and share up-to-date, critical business information and manage all their processes in an efficient, accurate and reliable way. The technological revolution within the shipping industry is already underway for these early adopters. It's expected that more companies will follow their lead over the next few years in a bid to gain competitive edge and ensure their long-term survival and profitability."

David Barrow, Lloyd's Register, Director, Innovation, Marketing and Sales, Marine and Offshore said: "We will be working closely with Hanseaticsoft this year to support our clients on their digital journey. Hanseaticsoft is one of the major players in the industry offering innovative technology solutions and fresh perspectives that significantly improve business performance and we are pleased to be able to offer their services to our clients."

You can find out more by visiting the Lloyd's Register stand (level 1, booth 721) at Seatrade Cruise Global, March 6-8 2018, Fort Lauderdale/Broward County Convention Center, Florida USA. The cloud-based all-in-one software solution for shipping companies, Cloud Fleet Manager, will be available for demonstration.