Based: Taipei, Taiwan
Role: Commercial Manager & Chief Representative, Taiwan
Tenure at LR: One year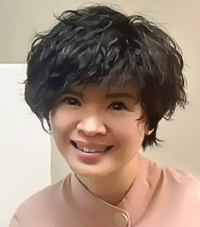 Despite lacking a technical background, assuming the role of Commercial Manager posed initial challenges for Fangyi. Nevertheless, with the invaluable support of colleagues worldwide, she gradually developed the confidence to interact with customers and deliver firm and professional services.
She has already made significant strides, successfully securing the transfer of ten vessels from an owner with no prior relationship with LR. Her ambitious vision entails expanding her team and substantially growing LR's market share within Taiwan over the next five years. "The first crucial step is to establish a strong presence in the market" she confidently stated. In line with this goal, she proactively organized and hosted four seminars and forums within a year. Through these events, LR showcased its diverse range of services and imparted valuable industry knowledge to attendees. This strategic approach effectively captured the attention of the Taiwanese market and sparked widespread discussions among customers.
So it is a combination of confidence, communication skills and commitment to "making customers happy" that has driven Fangyi so far. Upon returning to her native Taiwan, she joined Wilhelmsen Ship Service, nurturing a network of trusted and valuable contacts across the marine sector whilst contributing to an increase in turnover from $500k pa to $5m.
"My managers at LR supported me to push myself, even when I wasn't sure I could. I wanted the opportunity to contribute to our success and now feel empowered to make it happen."
Fangyi will admit that a career in classification was not immediately attractive. It appeared complex, very technical and would demand a lot from her. But she was also optimistic and inspired when joining us as Chief Representative in Taiwan, quickly recognising the challenges and setting about creating an environment where her team has the tools, paths and support to grow at pace.
The support she has received from the technical experts in her team has allowed her to develop her own knowledge and sees that in everyone she works with – LR will support you to take on your own challenges and "go where you want to go".