Enabling Qualification of Hybrid Structures for Lightweight and Safe Maritime Transport - 2S03-051.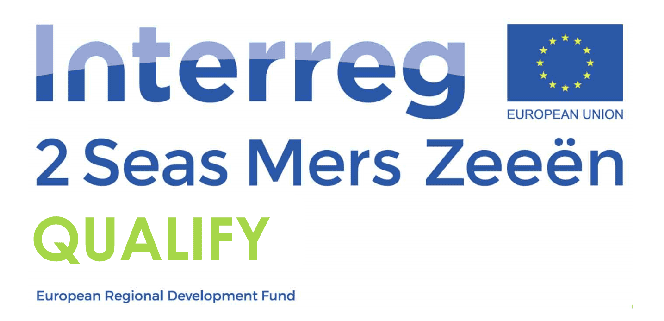 Project Scope:
This Interreg 2 Seas project QUALIFY has started on 14/08/2017 with 11 partners and 9 observer partners across Europe and will continue till 31/07/2020 approved under the Interreg 2 Seas Programme priority "Technological and social innovation", priority specific objective "SO 1.2 Increase the delivery of innovation in smart specialisation sectors".
The project aims to remove the technological and regulatory barriers that currently prevent the widespread application of hybrid structures (metal/composite) in the industry. It will deliver the knowledge and the guidelines that the industry needs to pursue certification of adhesively bonded hybrid joints for primary structures in marine applications.
The overall budget for this collabortive proejct is €3,382M with a maximum European Regional Development Fund (ERDF) of €2,268M.
Project objectives:
Objective 1: Evaluate the long term structural performance of the adhesively bonded hybrid joint under representative operational and environmental conditions;
Objective 2: Develop a reliable inspection and maintenance methodology for adhesively bonded hybrid joints;
Objective 3: Develop a procedure (Guidelines) for the qualification of adhesively bonded hybrid joints in primary structures in marine applications.
Project outputs:
Tests to assess the sensitivity to the environment of the adhesive material properties and the structural performance of the joint - at different scales;
Tailored equipment to evaluate the performance of the hybrid joint under combined loading and environmental conditions;
Accelerated tests type 1 = Rapid determination of basic fatigue properties for design purposes - at different scales;
Accelerated tests type 2 = Testing of corrosion assisted fatigue to evaluate components in a representative environment and at different scales.
Monitoring and inspection protocol;
Structural health and condition monitoring tests;
Guidelines for the qualification of adhesively bonded hybrid structures in primary structures for marine applications.
Partners:
Classification Societies:
Lloyd's Register, UK
Bureau Veritas Marine & Offshore SAS, France
Industries:
Materials Innovation Institute (M2i), Netherlands
BAE Systems Naval Ships, UK
Damen Schelde Naval Shipbuilding, NL
WMC, Netherlands
Com&Sens , Belgium
Parkwind , Belgium
Universities, Reseach and Technology Centres:
Cambridge University, UK
Delft University of Technology, Netherlands
Ghent University - Belgium