Client challenge
Caledonian Maritime Assets Ltd (CMAL) owns the ferries, ports, harbours and infrastructure for vital ferry services serving the West coast of Scotland and the Clyde Estuary, UK. Our client aims to provide efficient, cost-effective and safe services and infrastructure for operators, communities and users in and around Scotland.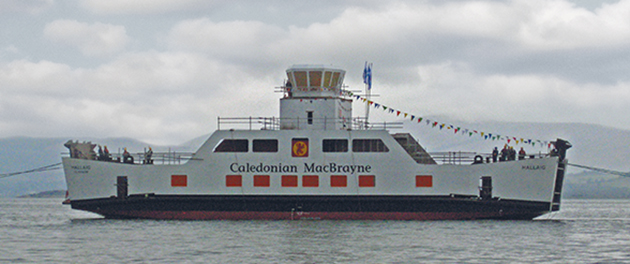 CMAL wanted to build the world's first hybrid seagoing roll-on-roll-off passenger ferries (ropax) and asked for our support. The company's two new revolutionary vessels were to be powered by a dual diesel-electric system, saving energy while lowering emissions.
How we helped
We have provided CMAL with technical advice and services since the company was founded. Throughout the design and construction of this world-leading project, we added a wide range of technological expertise to our client's ambitions. Our role assisted both the yard and owners, building confidence in the project and helping to ensure that construction of the two new 43m battery hybrid ropax vessels was successful.
Powerful results
Compared with a conventional diesel mechanical solution, the new vessel design and power configuration means:
19–24% savings of power input to the propulsion units
reductions in CO2, NOx and SOx emissions.
Client feedback
"CMAL greatly appreciated the assistance provided by technical staff from Lloyd's Register throughout our ambitious and groundbreaking project, including their continuing support throughout the commissioning of the MV Hallaig and MV Lochinvar."
Tom Docherty
Chief Executive, CMAL