On June 23, industry and education professionals are coming together to celebrate the first International Women in Engineering Day (INWED17), organised by the Women's Engineering Society. By showcasing the achievements of outstanding women in the profession, the ultimate goal is to raise awareness and promote the benefits of careers in engineering and technical roles for girls.
Marine & Offshore Specialist, Lizzie McCaig shares the things which inspired her to pursue a career in naval architecture and how her role as a STEM Ambassador is helping to inspire the next generation of engineers. "At school I was good at maths and science,' commented Lizzie. 'I was never in any doubt that I wanted to be an engineer, my love of boats from a young age led me to naval architecture; it was a perfect fit."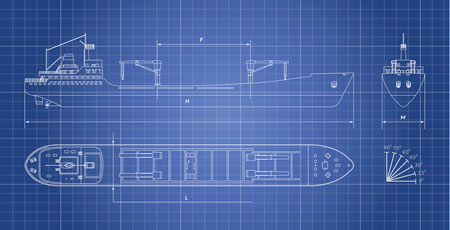 Lizzie went on to achieve her Master's degree in naval architecture and it was during this time that she spent a summer working at LR; "While I was at university, I spent a summer working for LR and I knew that they offered a wide range of opportunities and their graduate scheme had a really good reputation."
"Working for LR, I've worked on a range of interesting projects, and working as part of the Ship Emergency Response Service on-call team I've been able to help vessel owners to overcome some really challenging conditions when their vessels have been damaged," Lizzie explained.
For someone so set on a career in engineering from a young age, Lizzie needed very little encouragement to follow her dream and now she is inspiring the next generation of engineers; "Despite all of these projects I've been involved in, the highlight of my career has been as a STEM Ambassador.
Through the UK's Basingstoke Consortium, and through LR's support of the University of Southampton Science and Engineering Day, I get children involved with hands on activities and get them excited about STEM subjects. They have so much energy; it's exhausting but so rewarding to know that I could be inspiring them to follow a career in engineering."
"There are so many amazing women who have worked or are working in engineering and some of the most amazing engineering achievements wouldn't have been possible without them, it's hard not to feel inspired by them. If I could share one piece of advice it's to try a placement before university. You can decide if you really want to be an engineer and the experience is invaluable once you've graduated and apply for positions." Lizzie concluded.
Find a STEM Ambassador
Through the University of Southampton outreach, and supported by LR, Lizzie will be supporting hands-on STEM activities this Friday for 400 school children. To find out more about STEM Ambassadors where you are, including information about requesting support or getting involved, visit the UK STEM Ambassador Hub or the Global STEM Alliance who have a network of STEM Ambassadors in 50 countries.
INWED17 is on the 23 June. Follow the conversation on Twitter and Facebook and join in using #INWED17 and #WomeninLR.
Find out more about a career with LR at jobs.lr.org.