The day gave 11 startup finalists the chance to pitch their cutting-edge solutions to some of the most urgent safety challenges within the marine, energy and critical infrastructure industries.
The Innovation Day is the final stage of a competitive selection process for startups, which were selected from more than 100 companies reviewed to address four safety innovation challenges, set by the Safety Accelerator in collaboration with challenge partners Scorpio, Pacific International Lines (PIL), Infratek and Odfjell Drilling.
The Safety Accelerator brings together startups and corporate industry leaders to work together to solve critical safety challenges using digital technology. The programme, launched by Lloyd's Register Foundation and LR in partnership with Plug and Play earlier this year, supports digital innovation in safety by funding collaborative trials of new and emerging, high potential solutions to tackle tough safety challenges set by corporate industry partners. In this second round of challenges, the Safety Accelerator focused on four challenges to improve how complex safety risks are detected and managed in challenging industrial environments.
On the day, the contestants pitched their solutions to a panel of judges including representatives from the challenge partners, LR and industry experts, as well as a wider audience. Now that the Innovation Day is complete, the winning startups, with trial funding awarded by the Safety Accelerator, will shape and pilot their solutions with the challenge partners in a live environment with the aim to generate compelling business cases and bring their solutions to market with support from LR and the Safety Accelerator.
"Today we saw a range of technologies that could make a difference for a number of specific safety challenges for our industry partners. I am particularly pleased by the potential of AI and Computer vision technologies when directed to safety challenges, which is one of the key roles of the Safety Accelerator. Now we look forward to the pilots shaping up," said Maurizio Pilu, VP of Digital Innovation, Lloyd's Register.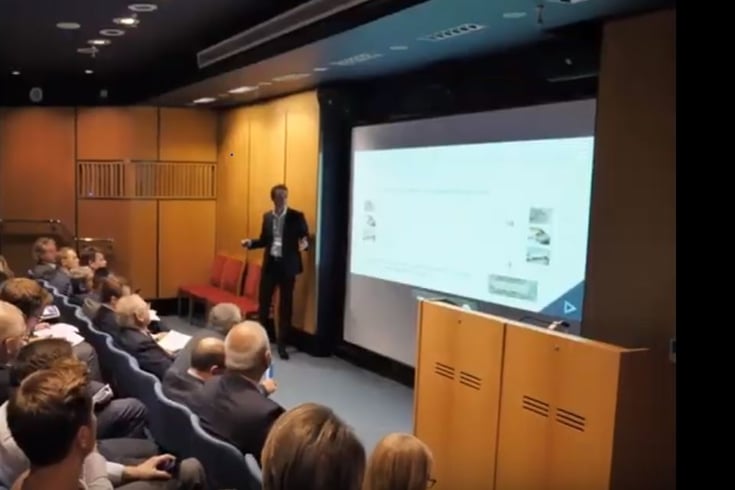 Round 2 Finalists and Winning Startups:
Challenge: Determining master's and crew's psychological and emotional wellbeing with major containership operator, PIL.
Winner:
Senseye: Senseye is building a direct link between humans and computers and working to enable you to use the human brain tomorrow the way a mouse and keyboard are used today
Finalists:
Challenge: Improving how quickly errors are spotted in work on infrastructure assets with leading supplier of electrical grids, lighting and railway systems, Infratek,
Winner:
Numberboost: Numberboost apply the use of machine learning to solve computer vision problems through custom interactive visualisations and data analytics.
Finalists:
Challenge: Video detection of physical asset changes to prevent falling objects with well service and engineering company, Odfjell Drilling,
Winner:
SmartVid.io: The SmartVid.IO platform uses machine learning to help you gather, find and use your industrial photos and videos.
Finalists:
Challenge: Understanding why wrong decisions happen to reduce the risk of human error incidents with global shipping company, Scorpio.
Winner: To be confirmed.
Finalists:
For more information about the Safety Accelerator, and to stay up to date with its progress visit https://safetytechaccelerator.org/.