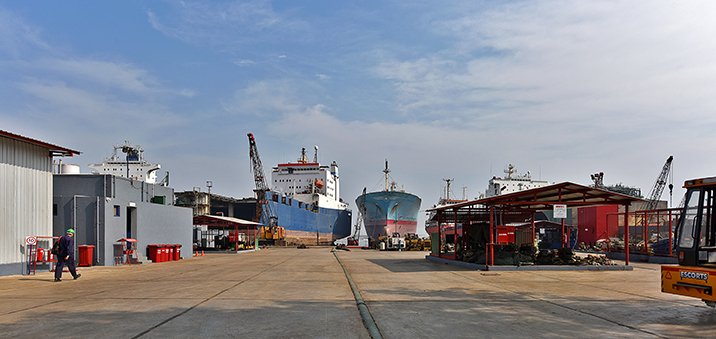 Policy makers and regulators have come together to address this pressing issue at both a global and regional level. In 2009 the Hong Kong Convention for Safe and Environmentally Sound Recycling of Ships (HKC) was adopted. Once in force the HKC will have global implications, regulating the ship recycling industry to ensure that end of life ships are dismantled safely with minimum impact to human health and the environment. The HKC must be ratified by at least 15 states, representing 40% of world merchant shipping (by gross tonnage) and 3% of the global recycling capacity, before it can enter into force. In May Malta became the 12th signatory, shortly after Estonia and Japan. Together these 12 states represent ~28% of the global merchant fleet and ~0.3% of the required recycling capacity.
The regional EU Ship Recycling Regulation (EU SRR) became applicable on 31 December 2018. The EU SRR requires EU Flagged ships to be recycled in an EU listed ship recycling facility. To be EU listed, ship facilities must ensure recycling is carried out from built structures, with effective drainage systems, in addition to meeting the requirements of the HKC.
With this framework in place, some recycling facilities and states have started to implement the legislative requirements of both the HKC and EU SRR.
Leading the way in India
In May, Y.S. Investments' ship recycling facility became Lloyd's Register's (LR) first Indian recycling facility to comply with HKC and the EU SRR regulation following certification - a great milestone for LR, India and the industry.
"By becoming fully compliant, safe and sustainable, it's clear that Y.S. Investments care about their people, their land and the environment," says Udi Bar-Lev, LR's Global Manager for Ship Inspection & Assessment. This a great sign of improvement in the Alang area in India, with the hope that Y.S. Investments is added to the EU list of approved facilities later this year.
"We are seeing an increase in safe and responsible ship recycling, with Clarksons forecasting that 670 vessels will be recycled out of the 53,719 strong global fleet in 2019. However, there's still a long way to go and this certification is a great step in the right direction." Bar-Lev stated.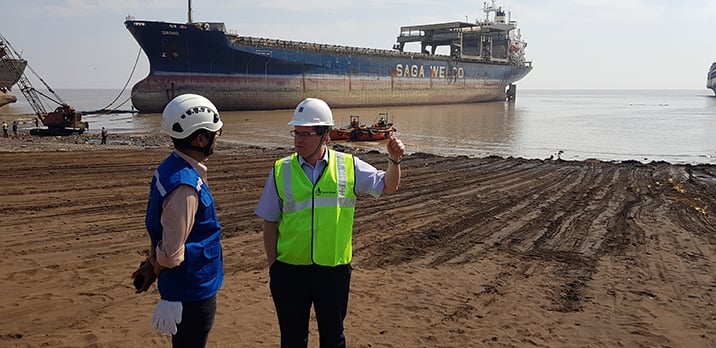 Playing our part
LR supports stakeholders throughout the ship recycling supply chain to ensure that all activities are environmentally sound, compliant and safe. To receive our Statement of Compliance, Y.S. Investments went through a series of audits of its management systems, safety practices and environment protection process, including down-stream management of hazardous materials. They made corrective actions which included yard renovation, new equipment and staff facilities. Support also came from Maersk, the global shipping giant, who worked with LR to make this certification happen, and have practiced sound, transparent and responsible ship recycling with LR since 2015.
"We are proud to play a role in changing this industry's approach to ship recycling, not just in India but on a global scale, working towards a better future for the environment, employees and the shipping industry" Bar-Lev continued.
In 2016, we certified Turkish ship recycling yard, LEYAL, and its facilities in compliance with the HKC, helping them become the first non-EU ship recycling yard to join EU list of approved facilities in 2018.
New online platform for information sharing
Transparency across ship recycling policies and practices is currently insufficient, despite the provisions of both the HKC and EU SRR, LR was one of the founding signatories of The Ship Recycling Transparency Initiative (SRTI), set up by the global sustainability non-profit charity Forum for the Future and independent charity the Sustainable Shipping Initiative (SSI), bringing together key stakeholders from across the industry to improve transparency in the global ship recycling value chain. This year, SRTI launched an online platform for sharing information on ship recycling, giving shipowners the opportunity to share information on their approaches to ship recycling.
Customers and cargo owners, investors and financial stakeholders, along with the wider shipping community can access and use the information stored on SRTI's platform to make better decisions when it comes to safe and sustainable ship recycling.