LR CEO tells Nicola Good about why he is weary of soap boxes and talking shops.
Maritime is a hard taskmaster. The demands are relentless – the need to operate 24/7 in unpredictable and sometimes hostile climates, focused on preserving personnel, machine and the environment while conquering the most cyclical of markets. For many, a leadership presence in the shipping is pre-destined – they are simply following family tradition. Others draw satisfaction from having risen through the ranks, fortified by early exposure, some success and a dogged sense of adventure. Immersion by choice is rare – there are few leaders who come to shipping having surveyed the landscape and calculated the risks.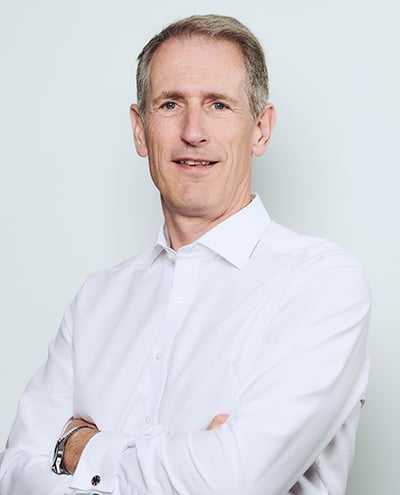 LR Chief Executive Alastair Marsh just happens to be one example. With more than a dozen years under his belt at the world's oldest classification society – four as Chief Executive, Marsh is an enigma for many in maritime. Weary of soap boxes and talking shops, the Scotsman prefers focused and effective action for getting the job done. This has been a hallmark of his time at LR as well as its collaboration with the wider industry. Referencing LR's support of the Global Maritime Forum (GMF), the organisation behind June's launch of the Poseidon Principles, Marsh is quick to point out that such initiatives must move beyond networking and the industry meet and greet if they are to deliver results.
"We have to be in a position where we're influencing what's happening in the world, and in our industry. The way in which the GMF has evolved is giving us the chance to really step up and talk about all these things.
"We've got to be able to show the rest of the world that we can work together in a way that the industry has never done before. That's my hope for the industry. We (LR) decided a year or so ago that we would play a key role in GMF and put a lot of effort in."
Speaking about leadership, Marsh explains his definition of integrity is that actions are consistent with words. "Consistency is what people need, regardless of whether you are in an organisation like ours. People need to be able to predict what you will do. It's about security and keeping things calm. They want to understand the strategy and direction. The more you communicate, the more likely it is that your messages will land," he says.
Stressing the importance of communication, consistency of vision and reinforcing the key principles, Marsh, like many of us who've had to navigate random and inconsistent behaviour during our careers, professes a preference for clear lines.
"If I say I'm going to do something, I do it. And if I say I'm not going to do something, I don't do it. If you stand by your word, then people start to believe that they can trust you as a leader. They know where the lines are," he explains.
Discerning how to get the best out of people is a challenge for many leaders and Marsh admits that he spends a lot of time trying to understand the people that work for him – what makes them tick, how they find balance in their lives and what makes them feel good about working for LR.
"Even though I've been doing this a while now, it never ceases to amaze me how different people are or what motivates them. Even down to the slightest nuance. It can be a relatively small thing in a person's life that you have no idea about or no appreciation for, but for them it's massively important. Leadership is about being empathetic and building a good understanding of how to get the best out of people," he stresses.
Marsh knows how work environments can shape people – his early career as a chartered accountant with PriceWaterhouse, with its exacting expectations on performance, had a marked impact on his career. Describing his six years there as "absolutely brilliant", he was given the coaching, training and development that enabled him to achieve. The decision in the mid-1990s that being a partner in an accountancy major was not for him saw Marsh move first into industry and manufacturing and then into technology before he was introduced to Lloyd's Register by a friend working for the organisation who suggested he had 'just the job for him'.
"At the time, I had no idea what LR was and so I did a bit of research and then met some of the people. I thought long and hard about joining - this is an unusual organisation and I wasn't certain I'd fit in. But I liked the feel of the place and the history and heritage that comes with it. I also really liked the charitable mission – an attribute that has remained pretty constant."
And there is no doubt that Marsh has been able to effect change. During his time as CFO, LR was building scale in its energy business and he was behind some significant acquisitions –'not difficult decisions but big calls'. More recently, he cites the organisation's digital advance and how it is building opportunities around decarbonisation.
A father of two – his daughter of 30 lives in California while his 27-year-old son works in insurance within a stone's throw of 71 Fenchurch Street - Marsh has a clear view of his position as a custodian and leader of Lloyd's Register.
"We don't run this company as owners, we are just looking after it. Our ambition is to look after it in such a way that when we hand it over to the next executive team, they take control of an organisation that is in even better shape. All the activity we've been doing around new systems, and bringing new skills and expertise is about making this company more robust and fit for purpose in the future."
Seven things you didn't know about Alastair Marsh:
He sports a Latin vibe – Marsh was born in Venezuela thanks to his father's posting with Shell.
Marsh has a liking for shelves – his work/life balance depends on his ability to compartmentalise his daily travails, so he can rest and recharge. In his words "We all need sleep to function, I put my challenges on the shelf and reclaim them when I have to".
It's all about protein – "I eat anything, but a meal must encompass fish or meat to be a meal".
Marsh has a penchant for Portugal – his favourite holiday destination is the Algarve which is good for golf, another passion. He boasts a sub 10 handicap although his current liking for cycling is starting to limit the amount of time he can spend on the golf course.
Rugby and cricket are an essential part of Marsh's weekend mix – having played centre and fullback in his youth, the impending efforts of Scotland in the Rugby World Cup will be very closely watched – sometimes from inside the stadium.
Marsh enjoys a 'thrilling' read – Ian Rankin from his Scottish homeland is one of his favourite authors and compulsory reading when he gets to escape.
Charitable drive - Marsh sits on the board of the Royal Museums Greenwich where he can put his energies into supporting its governance and fundraising efforts while enjoying his deep interest in maritime and naval history.
Read more articles like this in Horizons
Thought leadership, maritime insights and expert advice from Lloyd's Register.