Overview
We understand that, under the latest IACS and Classification Rules, the scope for finite element analysis (FEA) is increasing, and that, at the initial design stage, structural designers have to undertake more extensive assessments of the global ship structure and a greater number of fine mesh finite element (FE) assessments when it comes to local structural design details.
These changes increase the time and effort spent on FEA for each design. Our new FE modeller, ShipRight FastTrack, contains a number of advanced features that reduce the time required to create and finalise these FE models.

What we offer
LR's ShipRight FastTrack software was produced in collaboration with RaonX Solutions Co. Ltd. It can be obtained through a subscription licence and as such, you are supported in implementing the software and resolving any issues that arise, in addition to receiving regular software updates.
To request a three-month trial licence free of charge click on the request for information button at the bottom of the page and complete the form indicating in the enquiry text box that you would like a trial licence.
What are the benefits?
ShipRight FastTrack improves productivity when developing global ship FE models and fine mesh FE models of structural details. Developed in close co-operation with our customers, this software can be used to generate qualified FE mesh quickly from 2D/3D plans. In addition, the software includes the pre and post processing required to check for compliance with IACS and LR Class Rules for commercial ships, and includes strong reporting functions.
Features include:
Powerful automatic mesh generation including fine mesh and fatigue mesh
Powerful tools for modifying mesh and checking mesh quality
Automatic generation of fine mesh local models from global coarse mesh model
Automatic generation of load & boundary subcases
Fast processing speed with minimum file size through use of binary format
User friendly post processing tool including load case combination
Buckling assessment and automatic report generation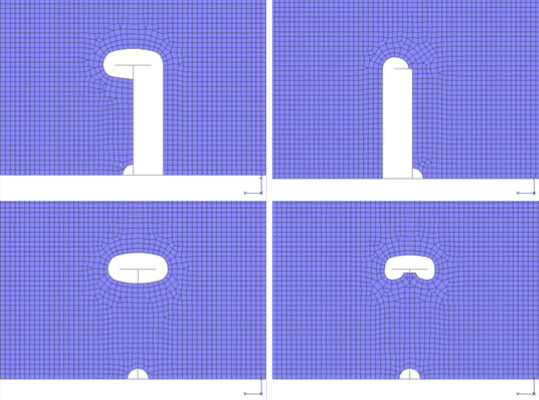 What do our clients say?
"We are very pleased to improve our design process with the assistance of LR's new design software, ShipRight FastTrack, which will enable us to save a significant amount of time and effort spent on finite element analysis for commercial ships.
"We are currently designing a 180K bulk carrier where classification rules and procedures require a large volume of finite element analysis, especially with regards to this specific ship type, so we decided to purchase the ShipRight FastTrack licence to enable us to complete this design on time and avoid a delay in the shipbuilding schedule."
Mr Han Yu, Structure Section Chief, Marine Design and Research Institute of China's (MARIC)