ln recent years, the maritime industry has come under greater scrutiny around its ship recycling obligations amid calls for more transparency about demolition activity.
While the Hong Kong International Convention for the Safe and Environmentally Sound Recycling of Ships is yet to meet all the ratification criteria to enter into force, from January 1, 2021, ships will be required to hold an Inventory of Hazardous Materials compliant with the EU Ship Recycling Regulation 1257/2013, and for EU Flagged ships this regional regulation is already impacting shipowners' demolition decisions.
This Maritime London and Lloyd's Register (LR) webinar, moderated by Jos Standerwick, Chief Executive of Maritime London, and supported by the British Embassy in Athens, will assess the economic case for sustainable ship recycling and the lifecycle considerations facing shipowners. This hour-long question and answer session will seek to address some of the following key questions:
Does certification equate to compliance? And what does this mean for facilities in the leading shipbreaking countries and how are industry players navigating the evolving regulatory landscape?
Shipowners are working to achieve an IHM. But how do they maintain an IHM, given the industry's reliance on third party suppliers and why is this maintenance key?
What role does transparency have in the drive for sustainability in ship recycling? – a look at the commercial imperatives and the role of stakeholders (charterers, banks and others) in supporting safer ship recycling.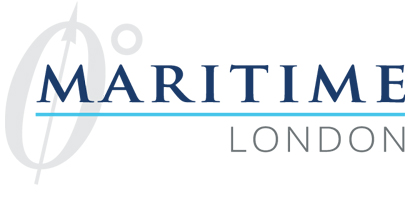 Recorded: 2 December 2020
Moderator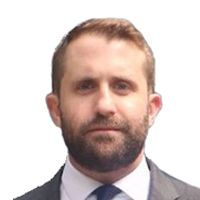 Jos Standerwick, Chief Executive of Maritime London

Jos Standerwick is the Chief Executive of Maritime London, the trade association responsible for maintaining and growing the UK's position as the world's leading provider of maritime professional services.
In addition to Jos's responsibilities as Chief Executive of Maritime London, he sits on the UK government's Clean Maritime Council, the Department for International Trade's Expert Trade Advisory Group for Services, the National Council of Maritime UK, the London International Shipping Week (LISW) Steering Group and chairs the LISW Conference Working Group and is also a trustee of the Maritime London Officer Cadetship Programme.
Jos is a Fellow of the Royal Society for Arts, Manufacturers and Commerce and a member of international affairs policy institute Chatham House.
Participants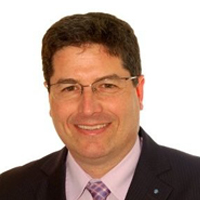 Ehud Bar-Lev, Global Manager, Ship Inspection & Assessment LR

Ehud Bar-Lev joined LR in 1996 and became Global Manager for Ship Inspection and Assessment Services in 2007. He is responsible for developing and delivering new bespoke tools and consultancy products to assist clients worldwide, including such unique services as the Condition Assessment Programme and Hull Renovation Scheme.
Alongside his global responsibilities, Ehud has been Country Business Manager for Israel since August 2010, overseeing all LR's business in the country.
From 1996 to 2007, he worked for LR as a Marine and Offshore Field Surveyor, eventually attaining principal level. As well as surveying ships and offshore installations, he was responsible for new construction projects as a team member and team leader in various locations, including Germany, South Africa, Taiwan, Israel and Greece.
Prior to joining LR, Ehud had 16 years' experience as an Engineer Officer, three of which serving as a Chief Engineer Officer, on board naval vessels, container and tanker ships, working with steam and motor propulsion systems, and as a superintendent ashore.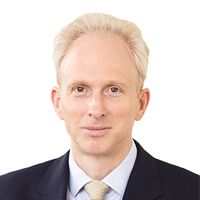 James Turner, QC Quadrant Chambers

James specialises in cross-border commercial disputes in international arbitration, energy, shipbuilding, offshore construction, shipping and banking. "A skilled tactician who can be entrusted with anything" (Chambers UK), as an advocate – with "a deservedly excellent reputation" (Chambers UK) – he appears most often in arbitration, before tribunals operating under LCIA, ICC, HKIAC or LMAA Rules, as well as in ad hoc matters. His Court work is almost exclusively in the Commercial Court and on appeals up to and including the Supreme Court. Well-known for his ability "to crunch through the details of a very technical case" (Legal 500), much of James's work requires the co-ordination of a range of expert specialisms, ideally suited to his down to earth approach and team-building skills that make him a "great pleasure to work with" (Who's Who Legal). Reflecting the invariably international character of his practice, James has extensive experience in dealing with foreign law and multi-jurisdictional disputes. He has a particular eye for appreciating and addressing cultural barriers in international arbitration.
"James Turner QC approaches problems with intellectual rigour and an astute grasp of commercial realities. He makes himself readily available for clients, is wonderfully measured and provides assured and very thorough advice." (Chambers UK, 2021)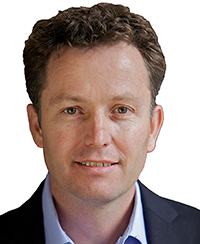 Martin Crawford-Brunt, CEO RightShip

Prior to joining RightShip, Martin Crawford-Brunt was DNV's regional manager, West Europe and Africa. He implemented strategic initiatives focusing on external stakeholders, industry association and customers, with the aim of driving impact in advisory and classification services.
After taking the helm of RightShip in 2018, Marrtin has worked to influence environmental and social outcomes. This is done by rewarding transparency and working with the RightShip team to develop innovative digital products that offer customers comprehensive data sets and practical solutions.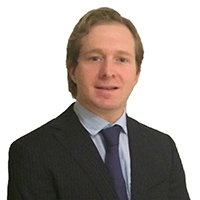 Jamie Dalzell, Senior Trader, GMS (Singapore)

Jamie has been with GMS since 2009 and concluded over 500 deals for the various forms of recycling available. He has spent 2 years in Dubai, 6 years in Shanghai and now 4 years in Singapore with a largely Far East business focus. He is also the author of the GMS weekly news report, the most widely read and distributed newsletter in the industry.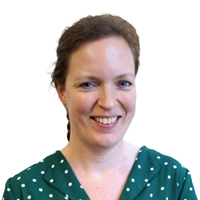 Jennifer Riley-James, Senior Ship Recycling Specialist, LR

Jennifer is responsible for the development and management of LR's ship recycling services, including IHM and end of life. She also represents LR recycling interests on several external bodies.