Lloyd's Register (LR) and Hanseaticsoft hosted a complimentary webinar on our web-based solution for advanced data analytics, CFM Power BI Integration.
This webinar was recorded in April 2021.
Presenter: Thomas Gutek, Head of Projects and Products at Hanseaticsoft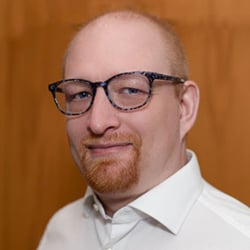 Data is the new gold. But to enable business executives to make insight-driven decisions that are needed to achieve a company's growth goals, data needs to be managed efficiently and analysed in a structured way.

Today, Business intelligence (BI) is one of the key components to drive an agile, competitive, and effective company. As businesses grow and create increasing amounts of data, it can become difficult to manually analyse the information available and draw conclusions from it. This can lead to situations where key decision-makers are forced to make decisions based on partially correct data.
To enable shipping companies to gain valuable insights into their operational data, we integrated Microsoft Power BI into our fleet management system Cloud Fleet Manager (CFM). With this integration, users can access CFM's database to process the information in Power BI. Next to the option to use a variety of predefined reports, users can also create reports using an assortment of templates or create new ones entirely from scratch. All data is visualised in a structured way, turning data into insights, and immediately offering added value.
Thomas Gutek, Head of Projects and Products at Hanseaticsoft, will showcase how easy it is to create impactful statistics, KPIs and detailed reports to gain enhanced insights into your operational data. This enables you to sustainably increase the efficiency of your processes and drive down costs.
Watch the webinar now and discover how easy and accessible the future of ship management is.
If you would like to receive email updates and news from Hanseaticsoft, please subscribe here