Overview
As a leading technical service provider to the gas supply chain, we're committed to helping businesses in the transition to a sustainable gas sector. We understand that one size doesn't fit all and there can be many pathways to a sustainable future.
By offering the best advice and insight, we can help you manage risk and make robust decisions for safe and efficient gas operations, today and tomorrow.
Supporting gas like no other
We support operators up and down the gas supply chain, from the earliest stages of field appraisal right through to transportation and end use. Our specialist teams from across the globe collaborate to share knowledge and offer a more comprehensive service, helping you deliver projects safely and efficiently.
For over 60 years, we've provided industry expertise that truly understands the unique behaviours and risk-profiles of gas applications at sea and on shore. It's this tailored, expert service that's made us the market-leading partner of choice for the classification of gas carriers.
Steps for a sustainable future include:
Gas carriers
Improving the efficiency of gas transport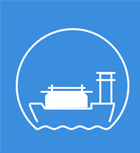 Market-leading classification and advisory services to give confidence in the performance of gas carriers.
For over 60 years, LR has been at the forefront of the industry helping the transportation of liquid gas to become more economical, safer and more efficient. In a market where reliability and availability are critical, we are the trusted market leader to help de-risk safety critical elements and processes and assure complete confidence in the build and operations of gas carriers.
Gas fuels
Fuelling a new generation of commercial ships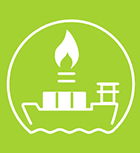 Evidence-led expertise for the application of gas fuels in shipping. As shipping stakeholders re-evaluate decisions around fuel choice and environmental efficiency, the question is, under what conditions should you invest in gas as fuel? At LR, we know there's no simple answer. We can help evaluate all fuel and technology options to support your decision-making for gas as a fuel. Our technical expertise can help optimise your design choices to de-risk investments and navigate any unfamiliar challenges during build and operations.
Gas supply and infrastructure
Meeting today's demand for gas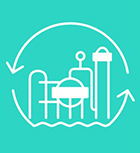 End-to-end expertise to help safely produce, store and distribute gas where it's needed.
>At LR, we're committed to supporting every link in the gas supply chain with the technical knowledge needed to guide projects of all sizes and complexities. From upstream offshore and onshore production facilities, to land and subsea pipeline transmission projects, to floating and fixed storage and regasification terminals. We apply our expertise to assure the integrity, reliability and success of every aspect.
New gases
Advancing gas into a new era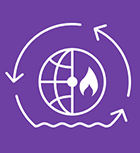 Leading technical and industry expertise to support the sustainable transition of gas.
LR is supporting the development of pathways to a sustainable gas future; maximising existing gas resources, infrastructure and supply chains. Our technical expertise and advisory services can be applied across projects to help with the advancement of gas in the energy transition; be it fossil-based, bio-derived or synthesised. Our breadth of experience makes us the preferred partner to impartially assess technology and regulatory risks associated with new and novel solutions.
Why LR?
LR's third-party certification services deliver the confidence manufacturers and clients need, providing the technical expertise to ensure products and components meet the highest standards.
Delivering certification services
LR is your trusted adviser for all compliance and performance requirements, offering services that make your business safe, sustainable and efficient.
A collaborative partnership
We do more than tell you that your product has passed or failed. We support you by connecting you with expertise and sharing our domain experience to add value and provide clarity to the technical detail.
Sustainability built on a foundation of safety
We are founded on social purpose values and safety has been at the heart of our work since the very beginning. LR is agile, adaptable and focused on delivering sustainable change for the future. Learn more by exploring our sustainability story.
Digital-led solutions
We are accelerating our technical capability, transitioning to more digital services to give you access to technical expertise, whether in person or remote. Through digital transformation, we utilise data and real-time intelligence to provide transparency and oversight throughout the project lifecycle.
A trusted brand with technical excellence
We partner with you to support maritime in achieving its decarbonisation objectives and driving performance across the ocean economy. We help you mitigate risk, enhance operations and make intelligent investment decisions.
Your business helps LR to help others
Our generated profits fund the Lloyd's Register Foundation, an independent charity supporting research, innovation and education to make the world a safer place.