Overview
Changing operating models, volatile global economics and new technologies all bring challenges, but also present opportunities for our industry. LR is embracing remote solutions and looking at new ways data can be extracted from vessels. Your ships and assets can be surveyed efficiently and securely, maximising your profitability and minimising operational downtime.
Choose LR to enable surveys to be credited in a smarter way. With our network of Remote Survey Leads, you can be sure that your remote survey will be carried out in a safe and efficient manner wherever you are in the world.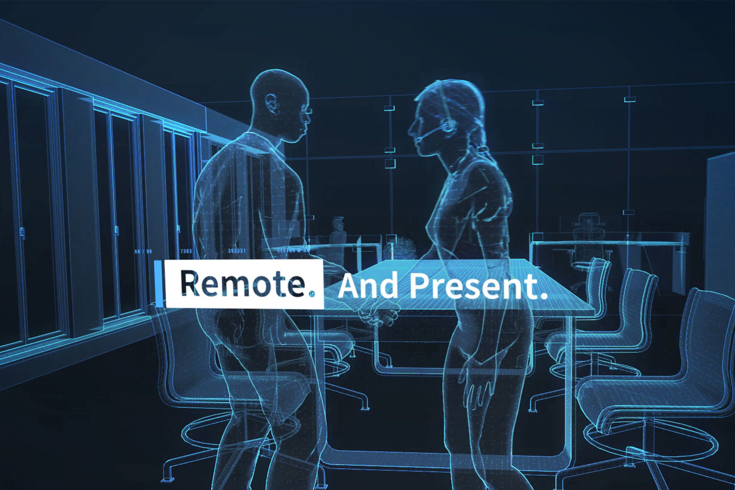 Why is this important?
During 2020 we have grown our remote survey offering to support our customers, and now, 1 in 3 of the 30,000 surveys we perform each year is completed without attendance.
Benefits of LR's remote surveys:
Access our expert Remote Survey Leads 24/7
Limits your operational disturbance
Time and cost efficiencies
An environmentally friendly service due to reduced travelling required.
Why choose LR?
LR has positioned a global team of Remote Survey Leads (RSL) to support the use of remote surveys on ships and floating offshore assets. The team comprises dedicated subject matter experts and experienced surveyors located in key marine and offshore hubs around the world, who are establishing remote survey best practice and ensuring a consistent 'remote' experience globally.
The value of such remote assistance is considered of utmost importance for our smooth business operation and at the same time compliance with the LR rules and Regulations.
Discover the LR Remote app
Our remote services are underpinned by our easy-to-use app, LR Remote. Our secure app links you directly to our Remote Survey Leads. You can live stream video and audio, and share images with a technical expert, as well as the relevant parties in your organisation and interested third parties too, e.g. flag regulators
LR Remote is purpose-built, secure and designed to work effectively, even when the internet bandwidth is poor, whether that be offshore or alongside, making it truly reliable. We review every remote survey request individually to determine that it can be performed safely and securely, providing equivalence to a physical survey.
How to book a Remote Survey:
Raise the request in Class Direct or speak to your CFO. 24/7

We evaluate the feasibility of a remote survey with you.

We test connectivity, ensure your employees have all the information they need.

Our Remote Survey Lead guides you through the survey. Expertise on hand and all reports and updates delivered as usual to ensure you can keep operational.