What is bunkering purchase support?
We understand the challenges you face as a shipowner or operator when purchasing marine fuels. Globally, it's difficult to be certain of quality, and it's not always easy to check that it's being delivered in the correct quantity either. As well as providing independent assurance about the quality of fuel, we can verify that you receive the quantity you are expecting too.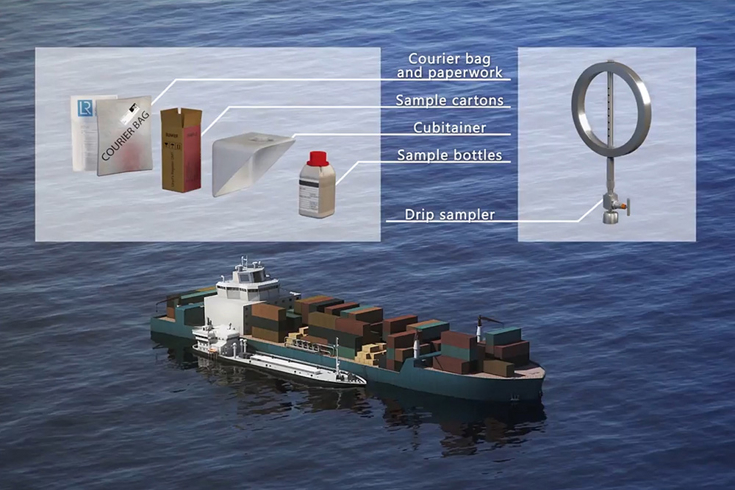 Fuel database
Fuel availability is often a concern and understanding which fuels are available and which supplier to choose can be a real challenge. With around tens of thousands of fuel samples taken and analysed each year we hold a wealth of fuel data covering the major ports and suppliers globally. As a fuel testing customer you have access to this information through our online portal, LR Fuel Finder. This data will provide you with the information to make the best decisions on your fuel supply.
LR Fuel Finder provides access to:
Analysis reports and sample statistics
Customisable searches and reports on your fleet data
Monthly bunker reports
Technical bulletins
Bottle tracking
Stock control
Find out how to subscribe to our Fuel Finder service
LR Fuel Finder provides you with information to make the best decisions on your fuel supply.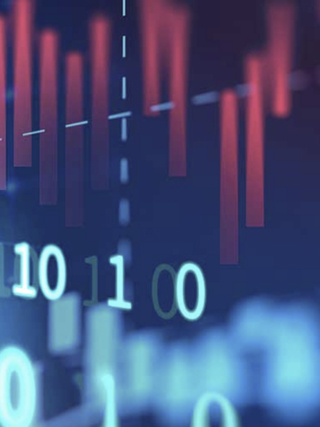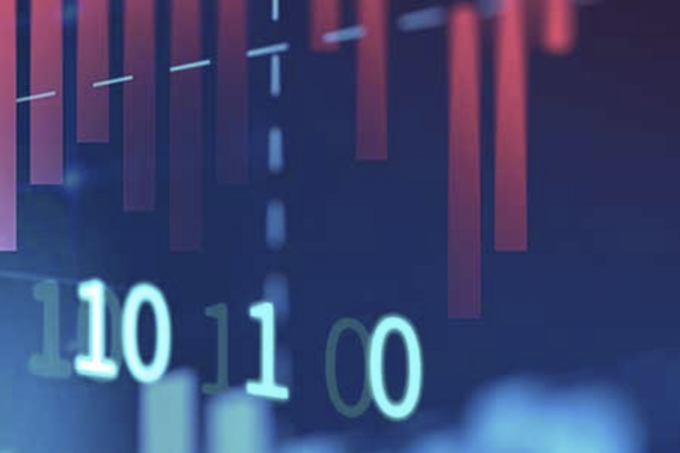 Pre-bunker analysis
Our pre-bunker analysis service provides an independent assessment of fuel quality while it's still on the bunker barge prior to delivery. Our surveyors take representative samples from the barge tanks, which is then sent to a local laboratory for testing.
You will receive the analysis before the fuel is delivered, so you can decide with our experts to either accept or reject the fuel based on objective and empirical data.
Fuel quality testing
Bunker quality is highly variable across the world with secondary refining and blending processes increasing the risk of contamination.
Therefore it's vital you know the fuel you are buying and using is precisely as specified, suitable for use and not likely to cause damage to the engine, machinery, be a threat to the environment or indeed a danger to the crew.
The most effective way of protecting assets from the risks of poor-quality fuel is through regular fuel sampling, analysis and quality assessment. Our fully integrated testing solution provides ship operators and managers with independent verification of fuel quality as it's delivered, compared to international standards and environmental legislation.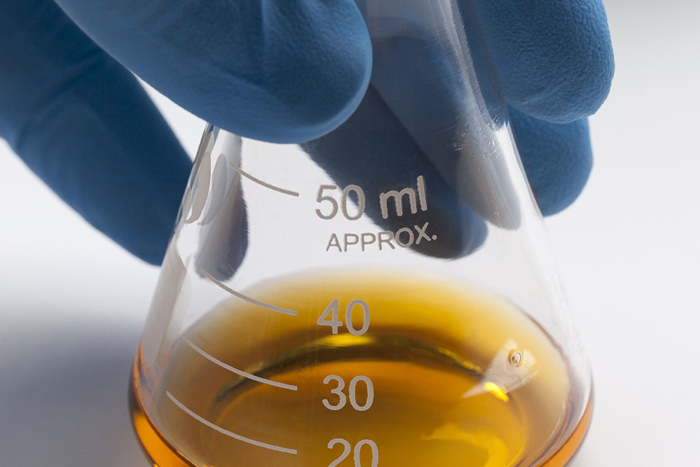 Fatty acid methyl esters
As a result of regulatory requirements to reduce emissions, the use of fatty acid methyl esters (FAME) for transport is rapidly increasing. Government mandates or incentives are now in place invarious parts of the world. This is to encourage the inclusion of biodiesel into the conventional diesel fuel pool.
Conventional diesel fuel can sometimes be the source of marine distillate fuels i.e. marine diesel oil or marine gas oil under ISO specification 8217. The use of these diesel fuels may result in marine diesel fuels on board a ship containing biodiesel up to 7.0% v/v.
FAME is a relatively new product to the marine sector with limited long-term practical experience in its effects on marine propulsion systems; however, the information available has identified specific issues with treatment, engine operations, storage and handling.
Fuel oil chemical screening
Marine fuels are occasionally prone to the ingress of chemical species that may be harmful to the fuel system and machinery plants on board. These chemicals, if undetected, can cause varying degrees of operational problems or even severe damage to a ships fuel system and engine components. In view of this we are well placed to offer additional chemical screening as required.
Screening can be used to identify target chemicals such as styrene, styrene glycol, DCPD, indene (ethylene cracking residues), phenols, chlorinated solvent (dichloroethane), dimethyl adipate (plasticiser), and more.
Our screening options are designed to give you a progressive approach for identifying chemical species that may cause damage.
Bunker quantity survey
Bunkers still represent the biggest single cost for shipowners and operators. Effective fuel management starts with ensuring that you have received the correct quantity and quality of fuel. Our bunker quantity service gives you this assurance. Experienced bunker surveyors provide accurate and independent bunker inspection and measurement worldwide, for all types of marine fuel grades.
A bunker quantity survey involves an approved surveyor taking measurements on board the delivery barge or at the shore tank, as well as on the receiving vessel before and after transfer of oil takes place.