The challenge
BeHydro is a joint venture between Compagnie Maritime Belge (CMB) and Anglo Belgian Corporation (ABC). The two companies are well aware that zero emissions vessels need to be entering the world fleet by 2030, that there are several possible pathways to net zero and multiple milestones on the way.
Leveraging CMB's track record in hydrogen power through the construction of Hydroville, the first certified passenger shuttle that uses hydrogen to power a diesel engine, the companies saw an opportunity to develop a hydrogen-powered dual-fuel engine with a capacity of up to 2.6 megawatt (MW).
However novel technologies such as this break new ground, therefore existing engineering methods and processes are not always appropriate. BeHydro needed to gain approval for a new technology that did not have established rules and standards.
The solution
Lloyd's Register (LR) has considerable experience of approvals for novel technologies. BeHydro is working the safety aspects with LR using existing rules as appropriate and a risk-based approach when rules are not available. Following a preliminary review of the engine documentation, LR awarded BeHydro with an Approval in Principle (AIP) which enabled BeHydro to proceed to final development.
This approach is a good example of a class society working in partnership with industry innovators such as CMB and ABC to ensure safety standards are met while moving forward with leading edge technologies that are making the world a safer, greener and cleaner place for generations to come.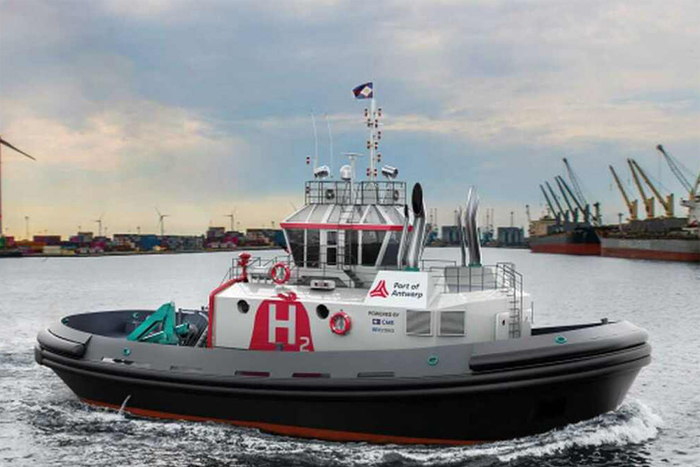 The result
This collaboration proves the very real potential of hydrogen as a fuel for shipping. The new engine was unveiled in 2020 and offers the opportunity to reduce CO2 emissions by up to 85%. Thanks to the dual-fuel technology, the engine can continue to supply power even if no renewable energy or hydrogen is available.
BeHydro see this as just a step on the decarbonisation journey and continues to work with LR. BeHydro is now planning to develop larger dual fuel engines of up to 10 MW and to develop a mono-fuel hydrogen engine which will take carbon emissions reductions on a further step forward, reducing C02 emissions by 100%.
LR constantly reviews innovative developments such as these, building them into its rules framework so that the knowledge and experience can benefit the whole shipping supply chain.