As London International Shipping Week (LISW) 2023 concluded its tenth year, spanning diverse platforms from podcasts to parliamentary sessions, we reflect on our flagship activity and events throughout the week.
The theme for 2023, 'Reframing Risk in a Complex Market' explored crucial issues facing the shipping industry, including decarbonisation and the protection of marine environments, innovation, technology, seafarer safety and wellbeing, equality and diversity, cyber security and AI.
SHE_SEES debut exhibition
We celebrated the first year of the Rewriting Women into Maritime History initiative, a collaboration between Lloyd's Register Foundation and Lloyd's Register. Our SHE_SEES exhibition launch event, hosted at the International Maritime Organization on 11 September, was attended by over 400 policymakers, academics, ministers of state, and historians.
Notable guests included, IMO Secretary-General Kitack Lim, as well as Nusrat Ghani, Minister of State at the Department for Business and Trade, who later spoke of SHE_SEES in the House of Commons, marking a fantastic milestone in recognising women's involvement to maritime over the centuries.
Showcasing historical research alongside captivating interviews and stunning photographs, this exhibition was a powerful testament to the women who have shaped the shipping industry across generations. Now available to view online, it delves into the stories of over 50 professional women working within a range of maritime roles across the UK, shining a light on their incredible contribution to the industry.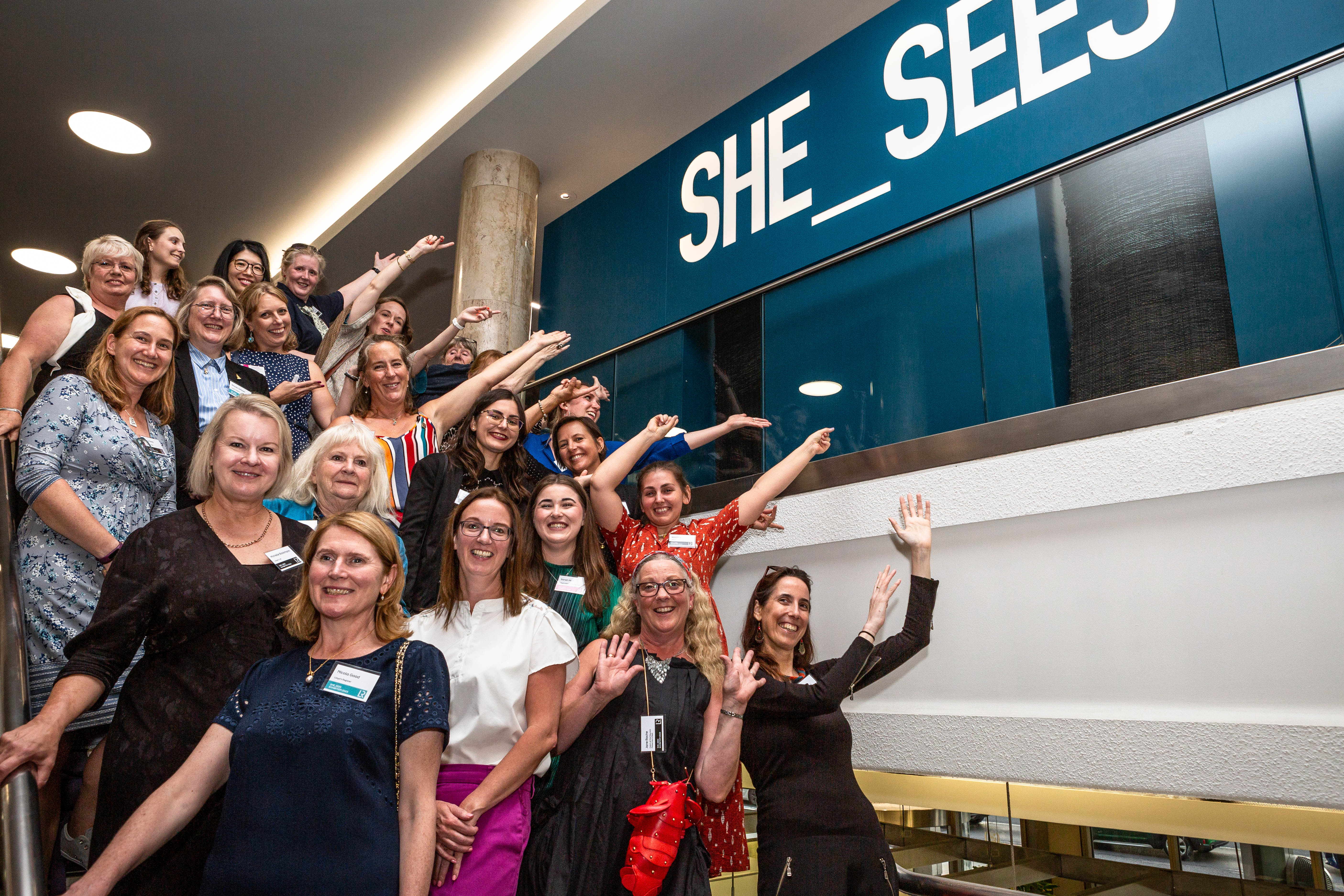 Global Maritime Trends 2050 launch
The second day of LISW signified the launch of our multi-year Global Maritime Trends 2050 research programme. This explores the emerging threats and opportunities facing the maritime sector future in the form of four possible future scenarios.
In 2021, women accounted for less than 2% of the global seafaring workforce but a technology-driven energy transition could see this number rapidly increase by mid-century, indicates the new Global Maritime Trends 2050 report. Our launch event featured an all-female panel discussion about the report's findings with Captain Louise Sara, Director Maritime Standards (Carnival Corporation & PLC). Ambassador Nancy Karigithu, Blue Economy Advisor to the Executive Office of the President of Kenya, and Maritime and Blue Economy Special Envoy, Leticia Astudillo, Deputy Director (Drewry Maritime Advisors), Claudene Sharp Patel, Global Technical Director (Lloyd's Register), moderated by Katharine Stewart (Economist Impact).
Nick Brown, LR CEO, said the report and the wider programme which will help benchmark some of the findings, represented an excellent opportunity to prepare for change and take action. He commented "Other industries are much better at forecasting. The financial sector, for example, has a deep understanding of potential future scenarios and how to prepare for them, but shipping lags behind. From tackling the energy transition to sourcing the next generation of seafarers, we've allowed uncertainty to delay action for too long. Now we've created a way for the industry to get a much better idea of the future. It's time for them to get on board."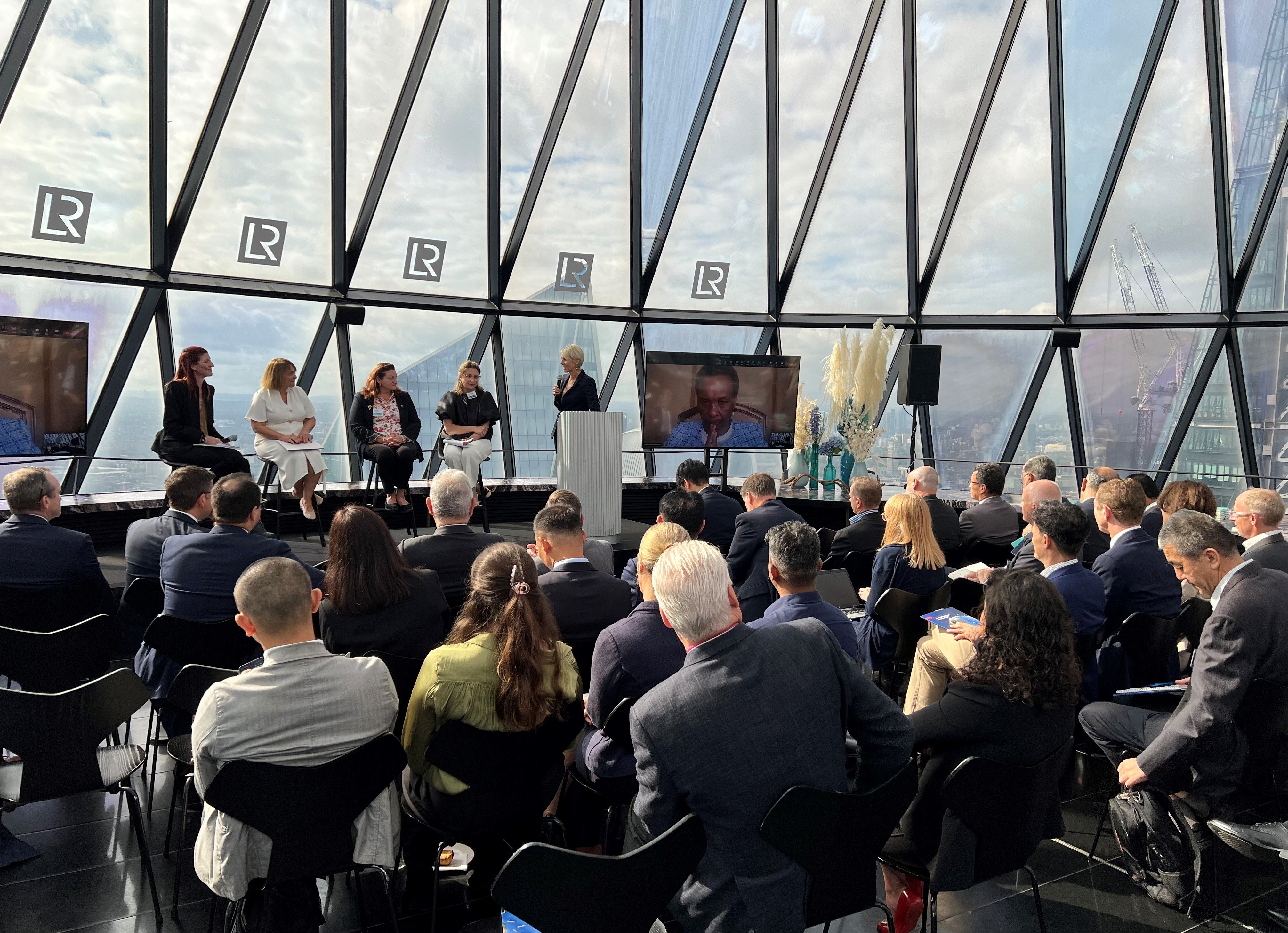 Container Ship Forum
The third day witnessed our Container Ship Forum and drinks reception. This targeted gathering brought together leading carriers, tonnage providers, cargo owners, freight forwarders, fuel producers, and regulators, all focused on the crucial theme of 'sustainable shipping – investment and immediate implementation.'
Renowned industry experts took the stage as speakers and panellists, guiding attendees through informative sessions that provided the knowledge and strategic insights essential for tackling the complexities of sustainable shipping.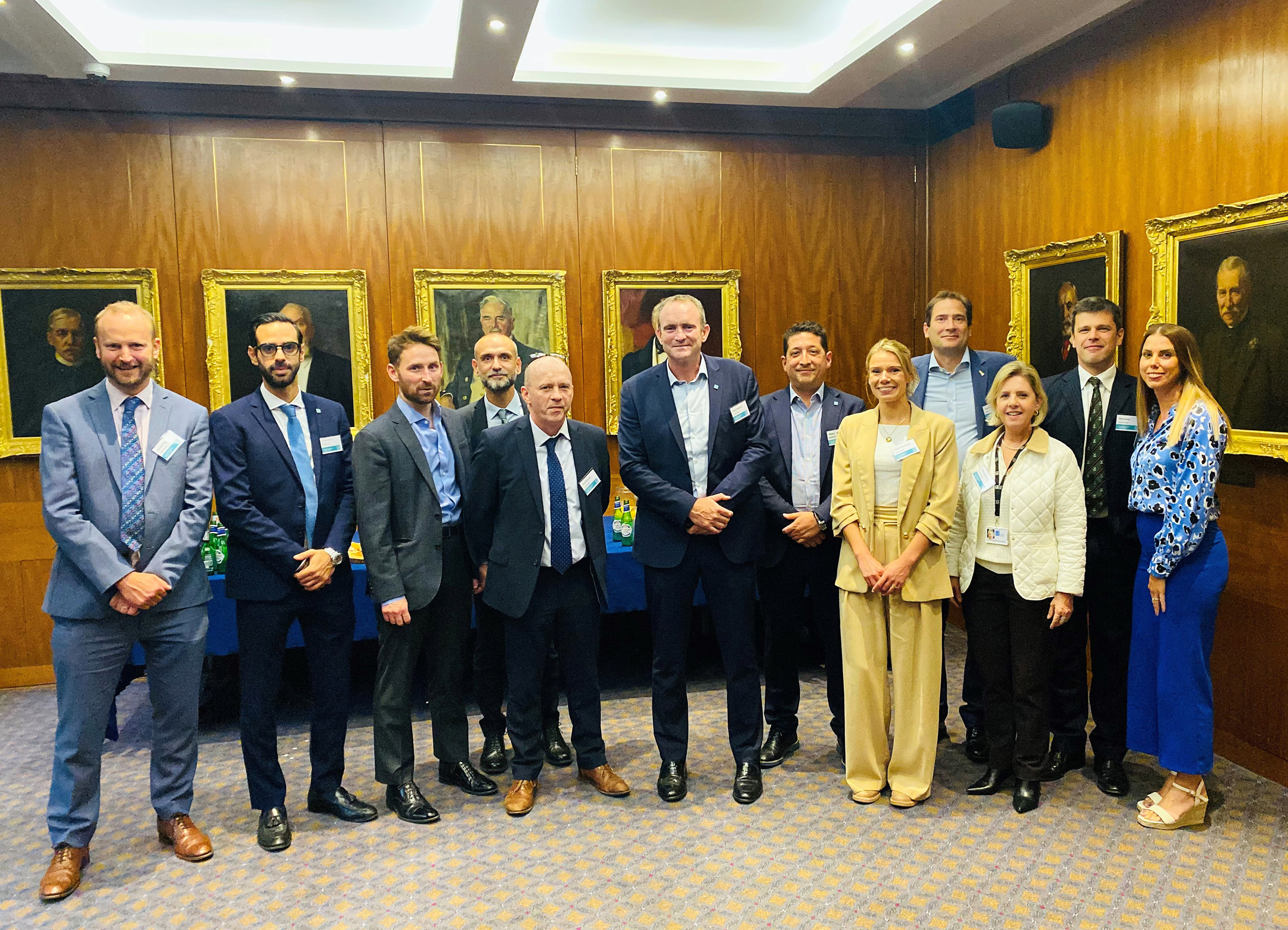 LISW serves as an invaluable platform for connecting with partners, industry stakeholders, policymakers, and our broader maritime community. With three LR-owned events and 17 speakers featured across third-party gatherings, this week provided a significant opportunity for networking and collaboration. These interactions are pivotal in fostering meaningful dialogues throughout the maritime sector and emphasising the pressing need for ambitious and transformative changes within the shipping industry.
Want to know more?
Read our Global Maritime Trends 2050 report
Discover our LR Maritime Decarbonisation Hub