When you're under pressure to make the right decisions, you can be confident that you've got the world's most experienced team on your side with LR's Ship Emergency Response Service (SERS).
Overview
We understand that the probability of a serious incident happening to you may be low. But the impact could be catastrophic.
The outcome depends on your actions in the first critical hours and you will have complex challenges to face and questions to answer.
Your ability to meet these challenges, your choices, and the speed you do this, will determine the level of impact on you and your business.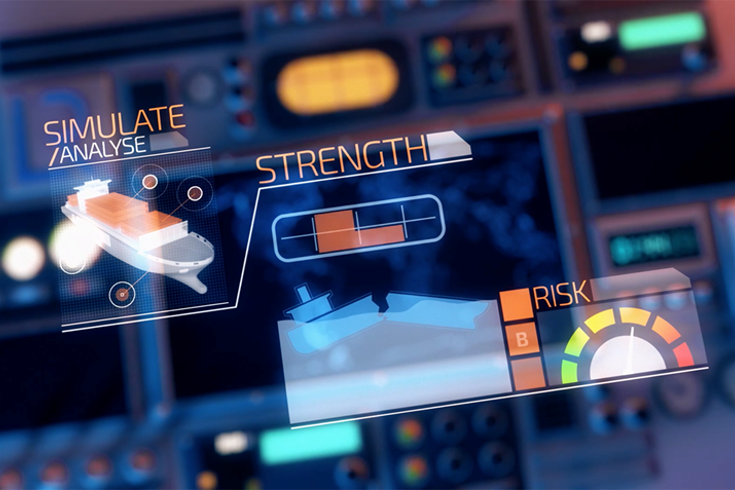 What we offer
There are many challenges to be faced in preparing and responding to a ship emergency. Enrolment with SERS provides you with the solutions via preparedness and technical support, whatever casualty may occur.
SERS provides rapid, global 24/7 access to expert teams of naval architects, ex-mariners and specialists. Collaborating closely with your ship / shore staff our teams provide independent, proactive technical support and advice.
We combine specialised software and operators, pre-prepared quality assured ship models with state of the art communications to give timely and correct simulations, technical assessment and problem solving.
What are the benefits?
Enrolling your ships with SERS helps you to make the correct decisions on the best course of action with confidence, quickly and safely, reducing the risks and impact of a casualty.
SERS provides you and your stakeholders with confidence in your contingency planning, while also demonstrating your commitment to safety and the environment.
There are many significant financial benefits.
In addition for applicable ship types, SERS exceeds all legal requirements, provides a very high certainty of meeting USCG NTV and other response timeframe requirements and are fully recognised by all relevant authorities.
LR SERS drift prediction tool
As part of our dedication to protecting life at sea, the marine environment and our clients assets, LR SERS are proud to announce that this new feature will be integrated into our service moving forward.

This new system allows LR SERS to predict the path of oil spills and floating objects, such as drifting ships, persons in water, lost containers etc. It uses state of the art numerical modelling and weather forecasting collected from numerous meteorological organisations around the world to perform a vast number of simulations culminating in a plot of potential drift paths and/or oil spread. The results are then presented in a clear and easy to interpret report or can be shared as an animation to show drift over time steps.

Despite the complexity of the calculations, SERS access to modern cloud computing ensures that clients get results quickly, allowing them to mitigate risk and plan appropriate actions to ensure than any such incident has a minimal impact.
This image generated using the drift prediction tool. This is a 360m long, 42m wide ship which was simulated to lose power and drift for 36 hours in the Straits of Tiran (the narrow sea passages between the Sinai and Arabian peninsulas that connect the Gulf of Aqaba and the Red Sea). As you can see the system predicts that the vessel drifts to deeper seas and away from land!
Why choose LR?
Drawing on over 35 years of support to all ship types worldwide, our world leading experience has resulted in the highest levels of readiness and dependable technical support when you need it most.
These give reassurance and peace of mind of finding the best solutions to even the most demanding ship casualties in the quickest time, safely. The risks to the environment, your reputation, passengers, crew, cargo and assets are kept to a minimum.
Case studies and experience